Artaaj Branch Opening Soon at Abu Dhabi National Exhibition Center
Established in the region for the past five years, working on almost 800 projects for more than 250 clients; Artaaj Events is entering an exciting phase of regional expansion, with the opening of the first branch office in Abu Dhabi.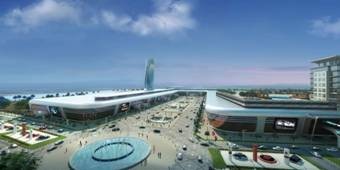 In the past year, we have successfully organized events for several prestigious clients in Abu Dhabi such as Etihad Airways, ADGAS, Prestige Jet, Petroleum Institute, and others.
With our new offices based on the concourse level at the very stylish ADNEC, we are looking forward to building closer ties with all our clients, continuing to provide them with turnkey solutions for their event management requirements. Apart from offering our extensive portfolio of services, our Abu Dhabi branch will also focus on providing comprehensive wedding planning and exhibition management services.