Artaaj Events helped Caracal International, Abu Dhabi, UAE's very own light weapons manufacturer make their presence known at the Abu Dhabi International Hunting and Equestrian Exhibition (ADIHEX) held from 24 to 27 October, 2007. Over the 4 days Artaaj Events hostesses greeted visitors at the exhibition and provided assistance on the stand. They had a rare opportunity to admire some amazing customized weaponry and try their hand at being "Caracal's Angels"!!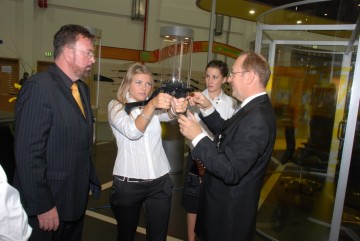 On a more serious note Caracal International, recently made its products available for sale during at ADIHEX. Along with their commercial debut of superior line in signature pistols, Merkel, one of Germany's most respected manufacturers of rifle and shotguns for hunting and sports joined Caracal in presenting an impressive range of hunting weapons.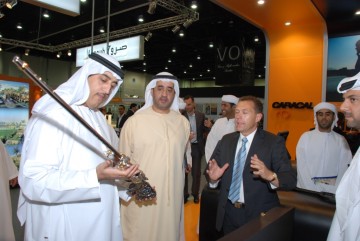 Caracal's participation at ADIHEX signals the regional debut of Merkel, which had been newly acquired in July 2007 by Caracal.
Caracal's production capabilities include machining, surface treatment, quality control and assembly line. A test certificate was issued in May 2006 fully certifying the Caracal Pistol to be in compliance with the test criteria of NATO D14 standard, TA Police Standard and the Federal Armed Forces Technical Purchasing requirements.