Artaaj Family Celebrates Christmas
The Artaaj family celebrated Christmas in true festive style on Thursday with a lunch, Christmas carols, topped off with a visit from Santa.
The team left in a convoy of branded cars to the Towers Rotana for a Christmas buffet. We took over a section of 'Flavours on Two' to pull our crackers, share the jokes and fashion our multi-coloured paper hats. We took full advantage of the sumptuous buffet complete with turkey and all the trimmings, and everyone got into the festive spirit.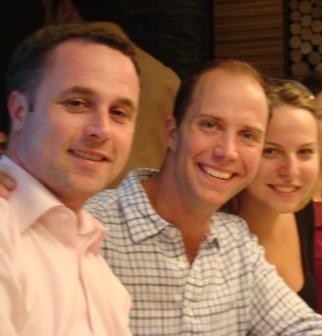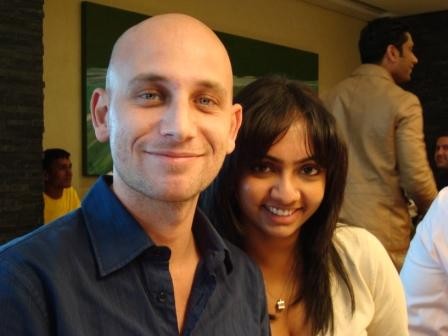 When we returned to the office a caroling session ensued where the entire team gathered in our conference room with 2 of our talented team members, Deborah on the piano and Michael on the guitar. After a hearty rendition of 'Jingle Bells', 'Rockin Around the Christmas tree' and other favourites, we saved 'The 12 Days of Christmas' until last where we randomly split into 12 teams for each day. There was a fantastic atmosphere in the room… just the kind that gives you 'warm fuzzies'…as the team sang together and sipped on hot mulled wine.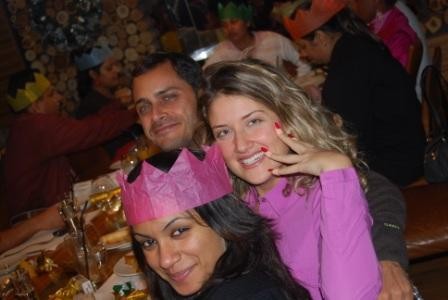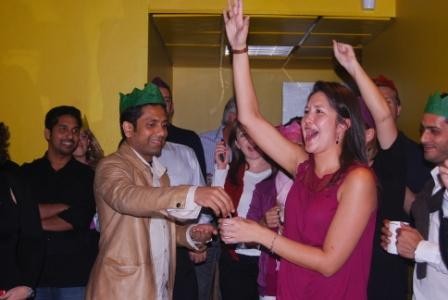 After this, it was time for Santa to spread the Christmas joy. Everyone had their picture taken on Santa's lap in front of the Christmas tree, and then received a present from Santa's sack.
Even though many of the team members don't traditionally celebrate Christmas, it was great to have everyone joining in the festivities and having fun together for the afternoon, the perfect start to Christmas week!