Artaaj Stars in the Middle East Intl. Film Festival
Artaaj helped transform the Emirates Palace ballroom into picture-perfect Hollywood for the MEIFF VIP Charity Gala Dinner.
Commissioned by a celebrity event producer from Los Angeles, we brought to life the vision of Hollywood Regency, as the theme for the evening. The decor was carefully selected for the evening, considering the underlays, overlays, chairs, centerpieces and flatware. We had 200 gold chiavari chairs, opulent, embroidered golden overlays and magnificent rose and crystal centrepieces.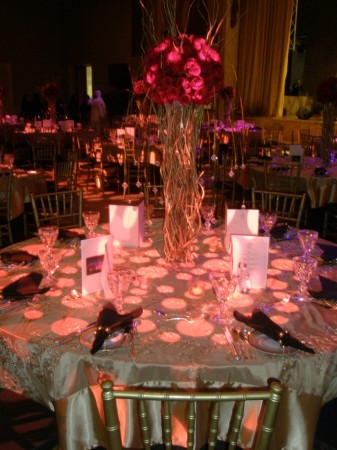 Classic B&W movies were projected around the room in 4 viewing areas with large screen projection and comfortable seating, and a classic jazz-swing band, the Blue Light Collective, kept the golden oldies flowing throughout the evening.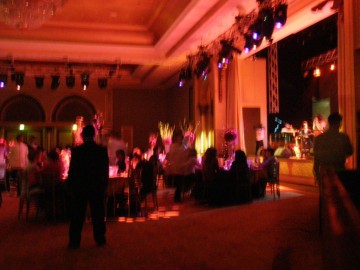 Considering that we received our brief less than a week prior to the event, with the Eid holidays in between, three cheers for the production team who pulled off the event to perfection. Here's what our client said:
"Hello Artaaj Family- [we] would like to thank everyone for working with us to accomplish the Charity Dinner Event for the Middle Eastern International Film Festival. We were very impressed with the level of execution and integrity that your team exemplified. You all are very talented and a pleasure to work with. We truly could not have pulled it off without your assistance. We look forward to bringing more clients your way and collaborating again in the near future. Once again it was great meeting all of you and thank you for being exceptional.