Big Boys Toys 2012 showcases REGAL 24 Fasdeck RX 2012 Model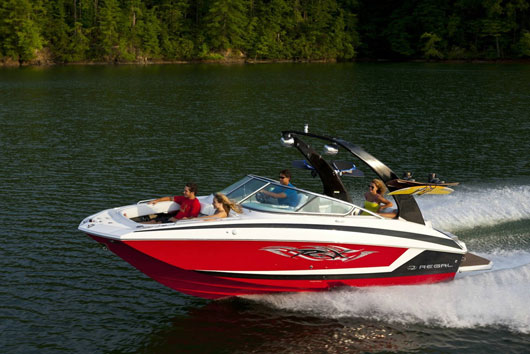 Regal Marine's all-new 24 foot FasDeck with exclusive FasTrac™ hull can provide 26% higher cruise speed while increasing fuel performance by 30%.The Regal 24 FasDeck offers the family-style layout of a deck-boat and the performance of a sport-boat, making it uniquely suitable as an SUB (Sport Utility Boat).
The roomier Regal 24 FasDeck features an 11 inch longer and 6 inch wider cockpit than Regal's previous model and sports Regal's exclusive ultra lounge aft bench and convertible sun pad. The Regal 24 FasDeck has a comfortably accessed fully-enclosed head with sink and fresh water faucet. Storage is plentiful and the swim platform is mounted only inches from the water for easy boarding.