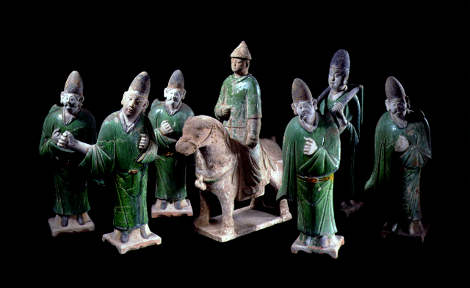 The Barakat Collection comprises ancient artefacts, coins, and jewellery from major periods of history. The collection of genuine museum quality artefacts has taken shape as a mirror of all ages and cultures. The owner of the gallery, Fayez Barakat, feels an obligation to his collection and wishes to share his experiences and collection with all others who appreciate the art of collecting. The collection is going to meet its high-net-worth admirers in Big Boys Toys, 16-19 March 2011, in ADNEC Abu Dhabi.
The Barakat Gallery has over ten departments of specialization, including: Tribal, Pre-Columbian, Egyptian, Biblical, Near Eastern and Greco-Roman. The museum encompasses the awesome heritage, beauty, wisdom and spiritual history the collection embraces. "I have collected and now make available these wonderful works of art, which not only may be viewed, but touched, enjoyed, and possessed," stated Barakat.
Barakat showcases its products at its three galleries located in London, Beverly Hills, and Abu Dhabi. The galleries house over 100,000 artefacts. Formed over several generations, the collections also reflect the passion and enthusiasm of the owner.