Big Boys Toys brings world famous bike stunt aboard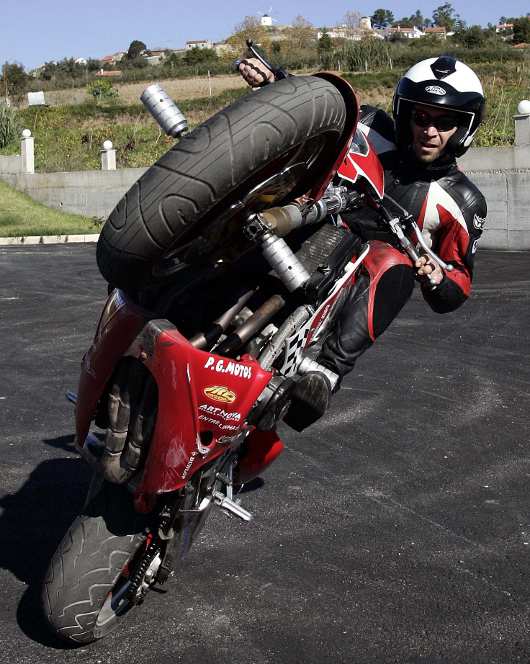 World famous stunt rider 'Humbero Ribeiro' is all set to bring his daredevil stunt show to the UAE at the 'Big Boys Toys' 2011, according to a statement issued by Artaaj, organizers of the event. The highly awaited luxury lifestyle event, which will run from March 16 to 19, 2011 at the Abu Dhabi National Exhibition Centre (ADNEC), serves as the perfect platform for Humberto's acclaimed act, which has attracted positive reviews and accolades across the globe. Additionally, the event will also feature international performances from world famous contortionist, 'Lilia Stepanova'; the breathtaking football freestyle duo of 'Billy Wingrove' and 'Jeremy Lynch'; and free running specialists 'Parkour 3RUN'.
Humberto, who was born in 1979, is no stranger to championships and recently delivered a breath taking performance in the World Championship Freestyle. The 'Big Boys Toys', which is a high-impact exhibition catering to high-net worth individuals in the Middle East region will be a perfect platform for Humberto to exhibit his unique skills. The stunt show will run four times every day, for an affluent target audience of over 60,000 visitors at 'Big Boys Toys'.