Big Boys Toys showcases a real BMW Driving Simulator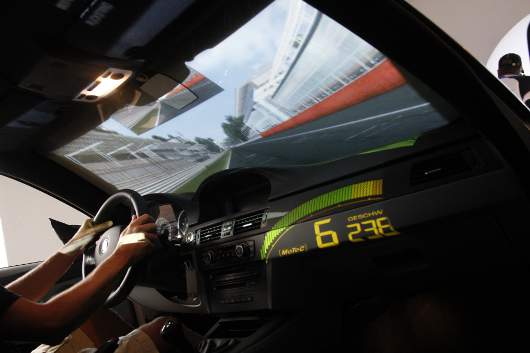 Experience the thrill of professional race car driving simulation in a real BMW M3. Explore the roads at your top speed and satisfy your inner soul. Experience Sijatec's BMW Simulator in Big Boys Toys UAE, in ADNEC Abu Dhabi, during 16-19 March 2011.
Sijatec GmbH is specialized in technology, home automation, design and implementation of construction projects, in particular their technical equipment, for business customers as well as private sectors. The company believes that as a "nation of cars", UAE is a perfect place to house its BMW simulators.
The simulator is way far from common games. It offers real speeding experience and the machine will react to every nuance and impulse on the track. The inventor developed this state-of-the-art technology piece based on a thought: Even a speed demon always has a fear of damaging his car. The real BMW simulator is the answer to the prayers. Push the limits without pushing your BMW's limits.