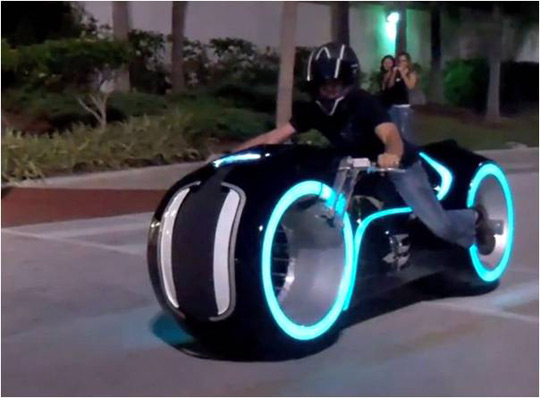 With a company mantra of "If you can dream it, we can build it", it should come as no surprise that US-based custom chopper garage, Parker Brothers, have taken the world by storm with some of their futuristic creations.
Ever wondered what happens when you combine sci-fi cult status with custom chopper building? When Parker Brother asked this question, they came up with the magnificent clones of fantasy motorcycles seen in Hollywood movies. One of them, a real-life electric bike pictured here, is reputedly capable of hitting top speeds of more than 100mph, with a range of 100 miles on a single charge.
Visitors will be able to drool over this amazing machine, and other similar fantasy bikes and trike at the Big Boys Toys show.