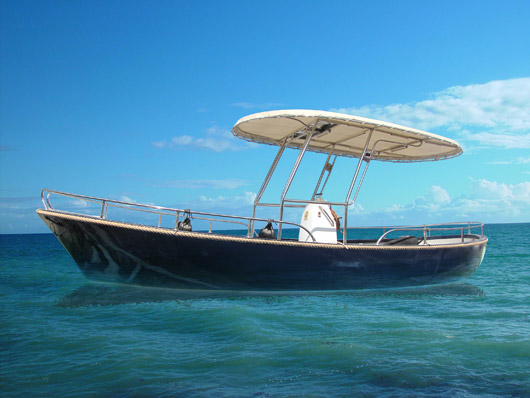 New perspectives, genuine products and exciting sailing programmes are what visitors can expect to see at the Seadunes Marine Stand in Big Boys Toys 2012. Seadunes Marine LLC was founded seven years ago in the UAE by passionate self-reliant sailors. From the start, the team deliberately chose to look for special and different boats to offer in the Gulf's emerging market.
With this in mind, Seadunes introduced several exclusive boat brands ranging from Sailing, Semi-Rigid and two years ago, the renowned Southland Pontoons Boats.
In their passion for continuous improvement and discovery they diversified into more exciting endeavours. From a boat dealer, Seadunes Marine has become a serious designer and concept boat maker. In line with this, Seadunes Marine has designed and produced the first fully electric boat in the Middle-East, using proven – now global – technology in the field.