Festive Season at Artaaj
The last month of 2007 brought along a host of festivities with the Artaaj team celebrating Eid, Christmas and New Year in style.
For 'Eid Al Adha', we had an inviting majlis set up in our reception area where all the girls in the team were treated to intricate henna designs, with silver stars & moons all around! We even had visitors dropping in who were delighted to have the opportunity to have henna done. The entire team also was treated to a fabulous lunch with kebabs galore!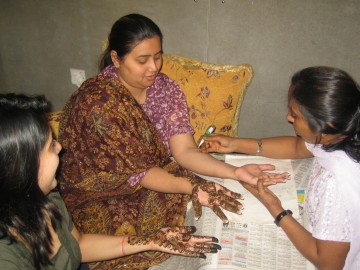 For Christmas, we had a fabulous tree, twinkling lights and lots of snow! We even had Santa visiting us where he brought us all chocolates and alarm clocks! Could that be a sweet little hint for us to get to work on time? Traditional fruit cake and carol singing completed the festivities on the day.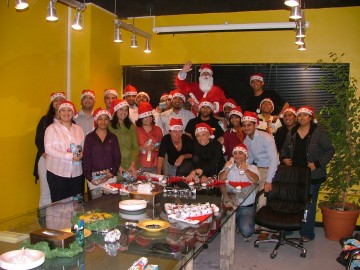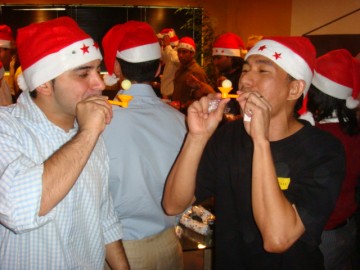 New Year's Eve saw most of the team gathering at our intrepid CEO, Biju's home, where he graciously hosted a party for family and friends. With an obliging DJ and flowing beverages, it turned into the after party to beat all parties, with even the sturdiest of the lot staggering home at 7am!