Artaaj was commissioned by IXTEL to build a 50 sqm stand at GISEC 2016 held from March 29-31, 2016.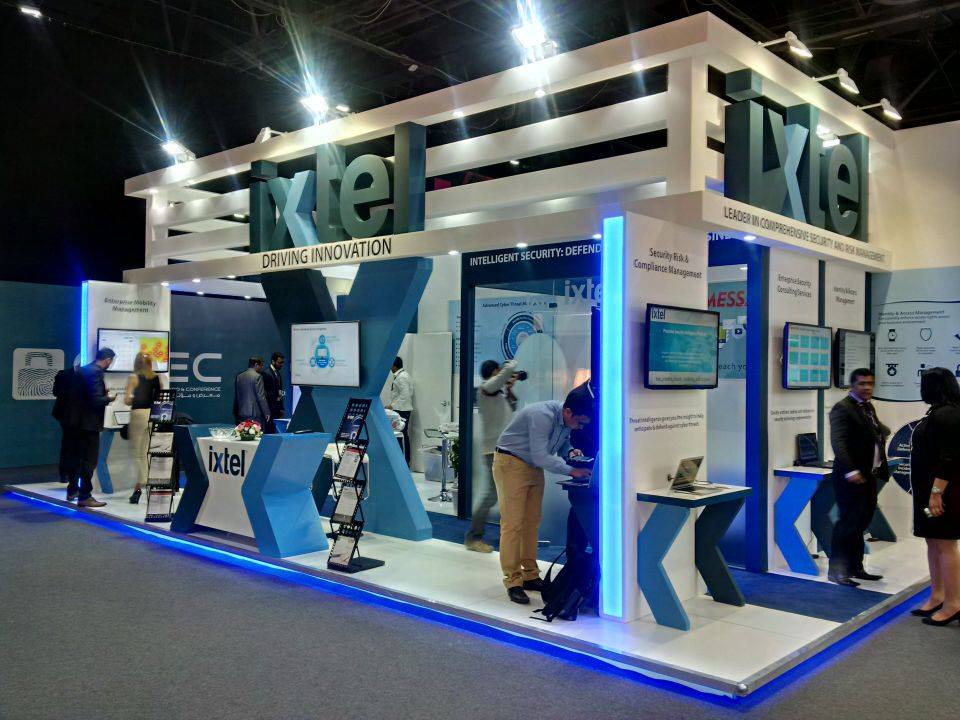 IXTEL is one of the leading suppliers of network services for converged infrastructures in the UAE and the proud winner of the Sheikh Mohammed Bin Rashid Award 2015 in the Best IT Services company.
[Not able to upload the Image]
The IXTEL requirement was to build a high-tech stand which was had a corporate feel.
[Not able to upload the Image]
Artaaj designed the stand to hold eight workstations.Each unit had LED screens and laptops which demonstrated their products. A private meeting area was also set up to accommodate client meetings.
[Not able to upload the Image]