Larger-than-life sculptures for Big Boys Toys 2012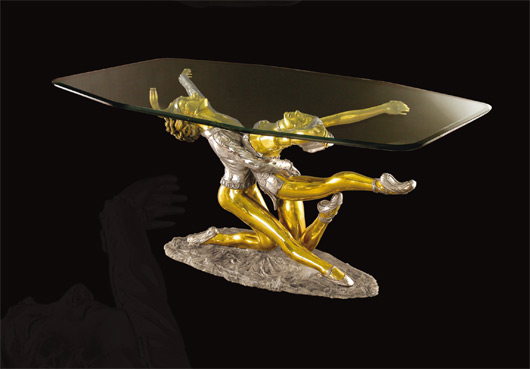 Fine Arts Wohnkultur GmbH from Frankfurt, Germany, specialises in high-class, high-quality bronze sculptures. Produced through the traditional wax-casting process (cire perdue or lost-wax casting) they are patinated in different bronze shades; some of the pieces are coated with 24 carat hard gold or silver plating which are more enduring and also embellished with authentic gemstones (diamonds, rubies, emeralds and others) rendering them high value, luxury icons.
One such piece is the 'Grand Champion' – a tribute to all horses, which have won prizes at tournaments around the world. Weighing approximately 430kg and standing tall at 280cm, this limited edition piece is cast in bronze with gold-silver colouring.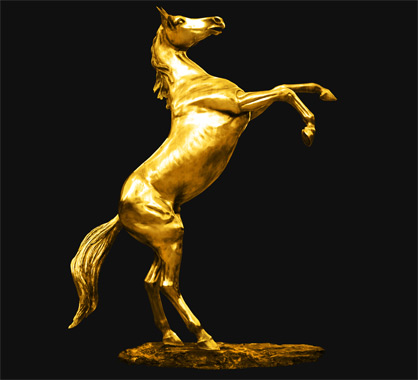 All Fine Arts sculptures are masterpieces created by internationally renowned artists such as Don Alberto Carlos, Jean Daniel Cadinot, Paul John Ballard, Rudolfo Bucacio, etc. They are produced in limited editions and delivered with a certificate of authenticity and would be a worthy addition to the interior space of any luxury home or work space.