NERA Networks celebrated the launch of a new satellite system, the Evolution Series, at the prominent Grosvenor House hotel, the Artaaj Team was there managing the event.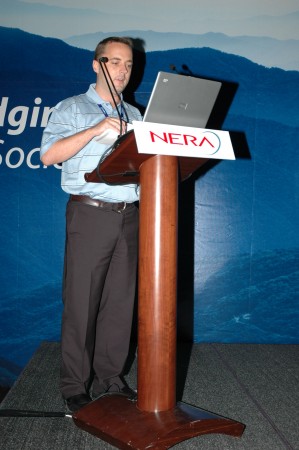 Mark O'Kane, Regional Business Development Director, introduced to his guests, with a simple thought in mind: "keep in touch… say hello" and commencing the event were his fellow members from NERA Networks, who flew from Norway, where the headquarter office is, with an introduction and details of the new satellite system.
The Theme: Communication!
The NERA Networks group as well as representatives from communication companies from all around the Middle East and Europe drummed to the same beat for 20 minutes, illustrated by a drumming band, to emphasize the importance of communication, and how the oldest form of communication was drumming.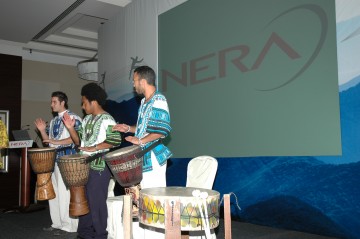 Of course there were some bashful ones, but eventually all the guests enjoyed themselves, and felt a part of a community, with the same thought in mind, communicate.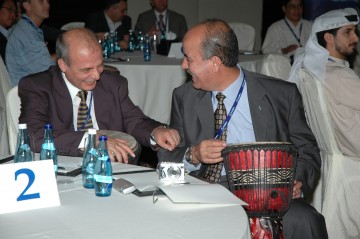 The Artaaj team was behind the scene, watching as their efforts and imaging unfolded before their eyes, smiling as guests hesitated to take part in the drumming experience