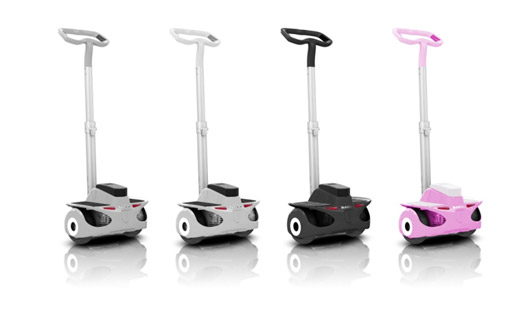 Merlin Digital is UAE`S Best known Consumer Electronics Brand specializing in cutting edge technology and focus on the some of the fastest growing segments in consumer electronics. Backed by over a Decade of Experience, And Recipient of the Top Dubai SME 100 Firms of Dubai awarded by the Dubai Government, Merlin promises to wow the consumers this year in Big Boys Toys by launching never before seen innovations. Our focused products this year during the show will be

The Robostep: A two wheel Self balancing Robotic personal transporter by AI dynamics.

iPhone 4/4S Projector: A micro sized projector which clips onto an Iphone and gives you stunning projection clarity up to 100"

Nano Beat: Imagine a pocket size small speaker is giving you exceptionally high quality sound while converting several bases into speakers with its vibration sequences.

Tablet PC 9.7 Inches: The New Merlin 9.7" Tablet PC with Android 4.0 features HD display for games & Movies & crisp text for EBooks & webs. A blazingly fast Dual Core 1.2 GHZ CPU with 3D GPU ensures you get the best performance.