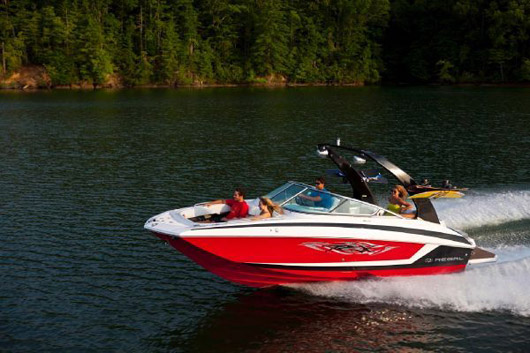 Aquamarine, one of largest suppliers based in Dubai of boats and yachts, will be bringing their exclusive brands – Regal Boats and Doral Boats to Big Boys Toys 2012, this February.
Most of these are American creations and their exclusive showroom in Sheikh Zayed has a collection of boats ranging from 19-footers to 55-footers with prices up to AED 5 million. Amongst the exhibits are boats with FasTrac™ hull providing 26% higher cruise speed and 30% better fuel performance.
Their USP is a full concept marine supermarket and boat showroom as the customer can get his entire requirements under one roof, where, as a turnkey solution registration, insurance, commissioning, training and full warranty are all rendered to the customer.