Artaaj has been appointed as the official event management and marketing company for "The Festival at the Souk" hosted at Souk at Qaryat al Beri, the premier waterfront dining, shopping and entertainment destination located in 'Between the Bridges' in Abu Dhabi.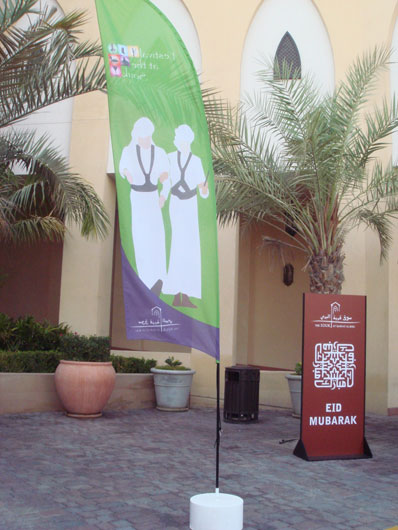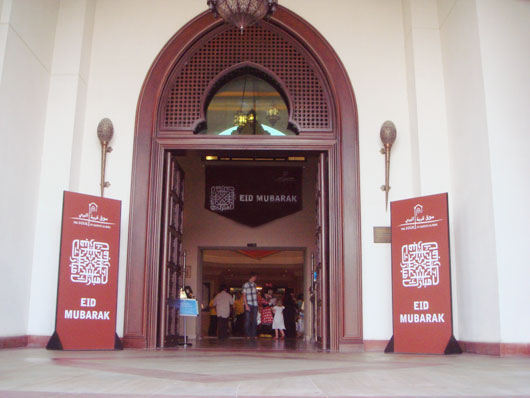 The festivities commenced with a four-day celebration of Eid Al-Fitr, providing a fun-filled venue for families in the capital. With a fusion of traditional Arabic entertainment and flavours with attractions that appealed to both Arab and expatriate families and individuals, this 4-day event ensured a memorable experience for all visitors whether tourists and expatriates enjoying Eid for the first time or Muslim families gathering to celebrate this joyous event.
'Eid at the Souk' showcased traditional entertainment by Ayalla dancers, Tannoura performers, and Oud and Kanoon players; as well as entertainment for the kids courtesy of jugglers, balloon benders, magicians and clowns. Henna painters, calligraphers, caricaturists, and face painters also provided added amusement and artistry to the festivities. Characters from the popular cartoon program 'Freej' also made special appearances throughout the Souk.
The Eid weekend also marked the first in a series of activities that aim to showcase the project as a leading destination for ultimate shopping experience and leisure in Abu Dhabi. The Souk at Qaryat al Beri will host weekly themed events from now until the end of the year, including: 'Carnival Fridays', which will feature fair entertainment such as jugglers, balloon benders, magicians, mime artists, face painters, clowns and the characters from 'Freej'; 'Cultural Sundays' which will showcase traditional entertainment, such as Ayallah dancers, henna painting, Arabian storytelling, museum displays, coffee and date sampling; and 'Rhythmic Tuesdays' which will host performances by drummers and dancers in a rhythmic beat.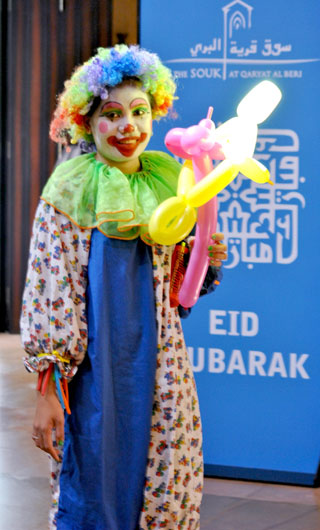 Located within 'Between the Bridges', next to The Shangri-La in Abu Dhabi, the Souk at Qaryat Al Beri was developed by Qaryat Al Beri Resort Development Company LLC, a joint venture between Al Jaber Group and the Tourism Development and Investment Company (TDIC). Built on two levels, the Souk is an interesting fusion of Arabian and Venetian architecture, featuring water canals, restaurants and coffee shops with alfresco dining terraces. Spread over a total floor area of 6,222 square meters, the entire facility houses F&B outlets, as well as antique shops, banks and exchange houses, apparel stores, gift and jewellery shops, and a supermarket.