World famous contortionist Lilia Stepanova performs at Big Boys Toys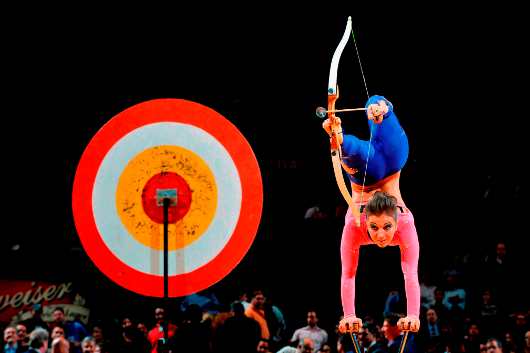 World famous contortionist 'Lilia Stepanova' is set to perform in this year's edition of 'Big Boys Toys',  the highly awaited luxury lifestyle event, which will run from March 16 to 19, 2011 at the Abu Dhabi National Exhibition Centre (ADNEC). The attractive 24-year-old contortionist will be showing off her signature skill – shooting a bow and arrow with her feet. Aside from Stepanova, the exciting four-day event will also showcase the feature world famous football freestyle duo, 'Billy Wingrove' and 'Jeremy Lynch', with their classic football moves and tricks; breathtaking stunts by world famous stunt rider 'Humberto Ribeiro' and free running specialists 'Parkour 3RUN'.
Stepanova, who has gained a lot of popularity from her appearances on famous TV shows like the 'Jimmy Kimmel Show' and 'America's Got Talent', is known for her body bending and twisting techniques. She has also performed in front of NBA, NHL and NCAA arenas, while also becoming a regular feature on the ESPN Sports Center opening highlights.