Come any season, and Abu Dhabi Mall is always right ahead of the crowd in making things special for their guests.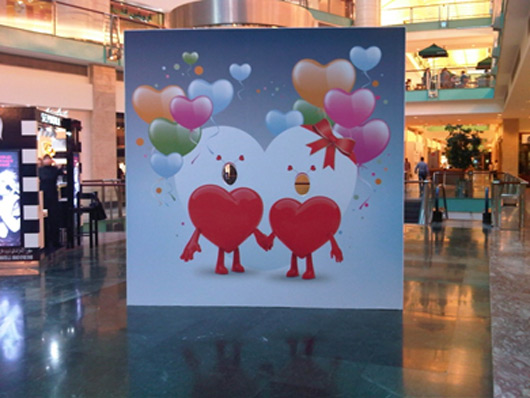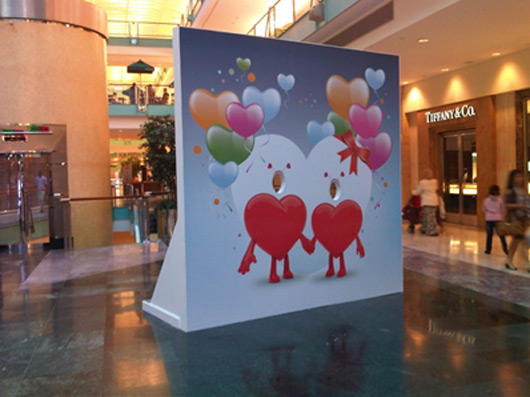 The Valentine's Day 2013 was right there on their calendar of events and made a mark for the whole week. Many couples took their photos for the season of love which was celebrated by erecting creative Face-Cutout photo-booths for the mall guests. The set-up of two photo-opportunity backdrops created by Artaaj encompassed – one design inspired by the romantic city of Venice and the other reflecting upon the Flavor of Valentine's Day. The guests enjoyed, participated & created memories for the entire Valentine's Day week!
Adding to the flavor & spirit of the season, the mall management also organized live musical performances which kept the guests engaged & entertained.