In continuation to various services being provided to ADEC, Artaaj also delivered at short notice an exhibition booth towards ADEC Scholarship Division's participation at the University Fair in Al Gharbia, Western Region – Abu Dhabi.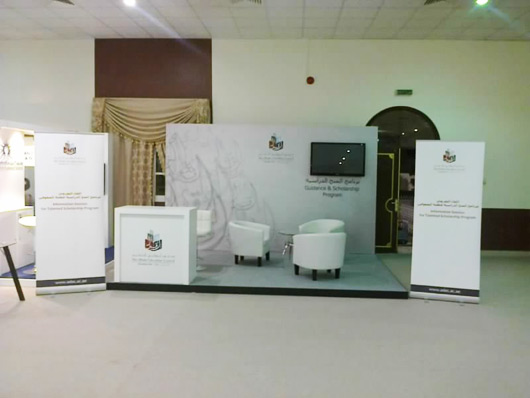 The participation extended over 2 cities of Madinat Zayed and Gayathi one after the other and Artaaj was entrusted with the responsibility to build, move, re-build and dismantle the booth for ADEC.
Artaaj is humbled and honored to be a trustworthy supporting partner to ADEC.