Amber Gallery, the exclusive distributor in the Middle East and GCC countries of the amber-redwood manufactory "Emelyanov & Sons", is bringing exclusive handmade furniture, interior design, objets d'art, artistic accessories, and souvenirs made from rare kinds of wood encrusted with amber from the Baltic Sea.
Emelyanov & Sons use accomplished craftsmen to turn out customized luxurious furniture, ornamental accessories, and decorative panel-paintings based on individual orders.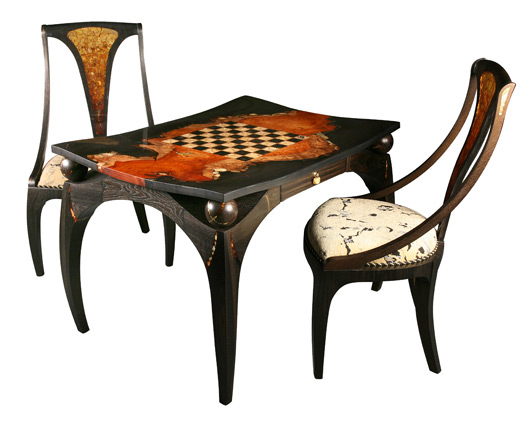 Each of their products is unique as the technique of encrusting the wood with amber is a patented secret of Emelyanov family who owns the composition which permits combining amber and wood, two disparate materials. A wonderful combination of amber which is millions of years old and cutting-edge technology allows the gifted artisans to create splendid items, each of which has its own distinct individuality. The beauty of the natural materials will not fail to catch the attention even of the most sophisticated connoisseur.