Artaaj at the Careers Fair
Last week, Artaaj took part in American University of Dubai's annual "act now Careers Fair" on the university's campus. Our recruitment strategy is aimed at attracting only the best talent from around the world, and this one-day event provided us with a unique opportunity to connect with students and alumni of one of Dubai's leading academic institutions.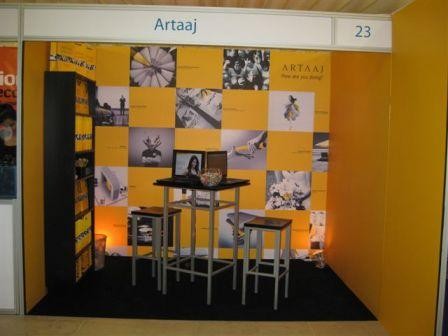 Multinational, regional and local companies were represented at the fair, covering a wide range of industries. We created an eye-catching stand that stood alongside names such as Unilver, Al-Futtaim, Proctor & Gamble, Dubai Electricity & Water Authority and the Road Transport Authority. With the opportunity to enter a prize draw to win the opportunity to drive an Artaaj branded Hummer for one month, our stand was popular throughout the day. Over 250 visitors came to talk to us about working at Artaaj, and we were even featured on one of Dubai's television channels.