Artaaj Celebrates Five Eventful Years
Artaaj celebrated its fifth anniversary at a spectacular signature themed event held at Carter's, Wafi last week. The aviation inspired night, "Take Off with Us", signified five years of dedicated teamwork, fueled by strong values of honesty and humility and the company is now ready to secure its position as a high flier within the regional MICE and marketing industries.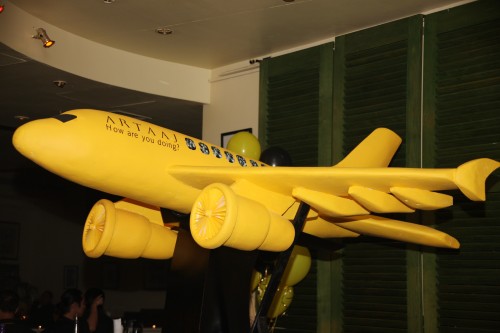 Invited guests who have witnessed the meteoric growth of the Artaaj family from just two people to a team of more than 70 professionals from 24 countries, saw the agency's creative stamp and signature yellow throughout.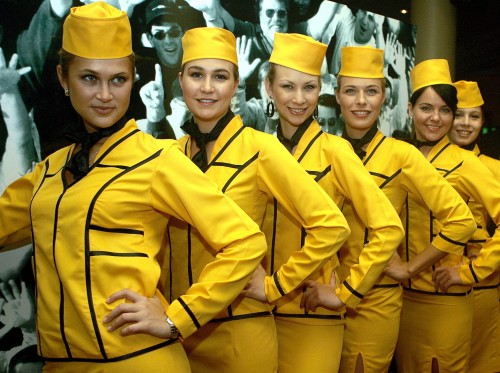 Branded boarding pass invitations were hand delivered to guests by Artaaj's very own "on board crew". The invitations and other networking activities also gave guests a chance to win fabulous prizes which included a holiday with the entire Artaaj sales team on their incentive trip to Malaysia. The venue was transformed with inventive décor and lighting, with a scale model aircraft, check in desks, yellow floral arrangements and signature drinks reinforcing the theme.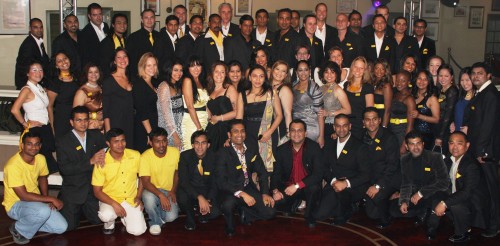 The event was hosted by Taif Al Bayati, a presenter on Sama Dubai TV. Guests were dazzled by a thrilling light vision show incorporating the latest light and laser technology, with powerful dance and acrobatics by performers from Germany. The dance floor was also host to a sensational performance by the "Artaaj Crew", a group of stunning dancers from Europe. DJ Bliss, known for his show on Drivetime Radio 1, kept the guests on the dance floor into the early hours of the morning.