Bubble-Log
We truly get to see weird and wonderful things in our business, passing visitors will often delight us with their products & crafts. In the recent months, we've seen amazing three dimensional technology, roaming LED screens, shadow and magic illusions.
None, however, captured the imagination of the team quite as well as Sterling Johnson who visited us a few days ago to talk about his performance at one of our events next year.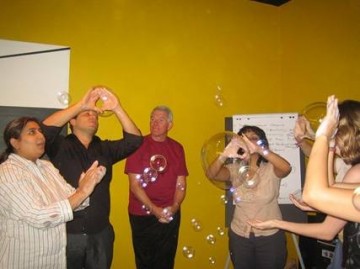 He opened up his bag and pulled out two very simple bowls, pouring water in one, and his secret formula in the other, as the entire office gathered in the board room. He dipped his hands in and voila, we were hooked! Something as simple as soap bubbles can be so ethereal and beautiful, and they really took us all back to our childhood. As soon as Sterling asked us whether we would like to actually try our hands at it, everyone started rolling up their sleeves, taking off their rings and watches, and dipped away.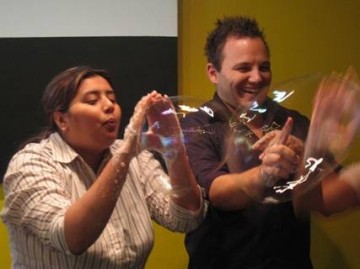 "My bubble's bigger than yours!"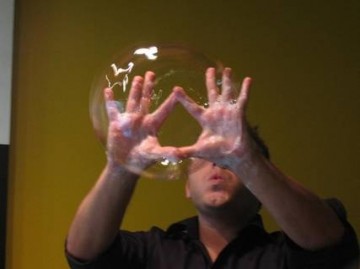 \
"Don't pop MY bubble!"
Team Iftaar
Last month, we observed the holy month of Ramadan in Dubai, where many of our colleagues were fasting during the daylight hours.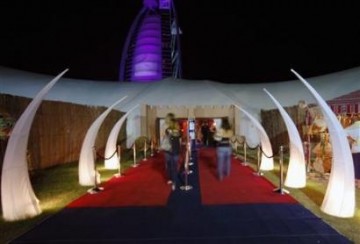 In keeping with tradition, towards the end of the month, the entire Artaaj team got together for an iftaar or "breaking of the fast" meal at the Diwan Al Khayal set up on the beach at the Jumeirah Beach Hotel.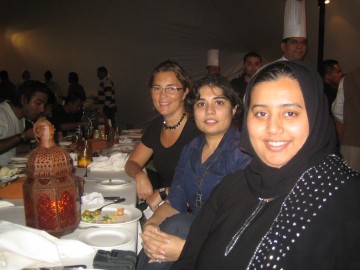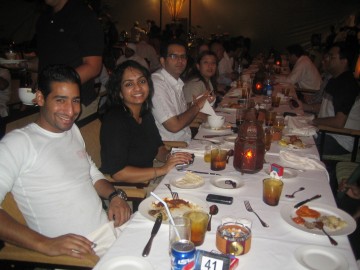 Amidst fragrance of flavored shisha (hubbly bubbly), and the strums of the traditional oud (Arabian lute), the team spent a very pleasant evening together.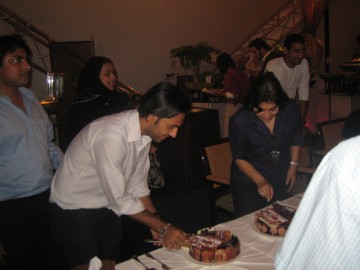 Of course, practically no Artaaj get together is complete without a birthday celebration, and we all had the opportunity to celebrate Kiran and Khalid's birthdays together!