Artaaj has designed and built one of the most unique stand at the ME POOL and SPA for Aqua Middle East. The event took place between September 24th-26th 2013 at DICEC.
Elegantly designed with a concept that reflects the Aqua Middle East's area of expertise, the 72 sq. m. stand is built with a mock up pool featuring the company's products. The brand is aptly placed on its high canopy for high visibility, complete with high ceiling and crystal chandelier.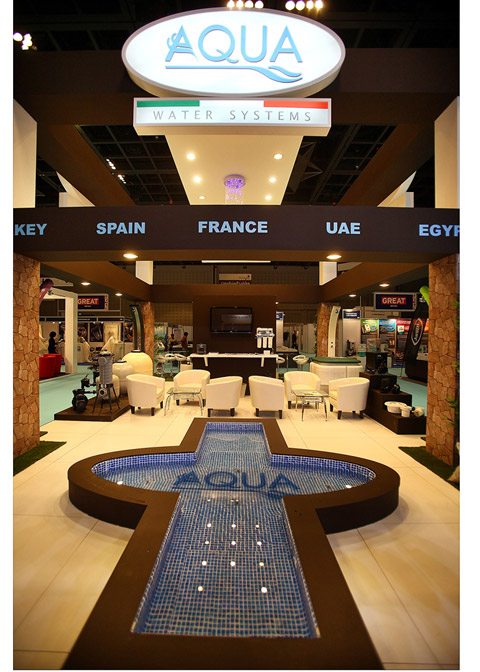 The water feature is elegantly complimented with accents of natural stone look wallpaper, plants, pebbles and Aqua Middle East's own high end brand of fake grass. The stand was the most visited and most photographed in the show.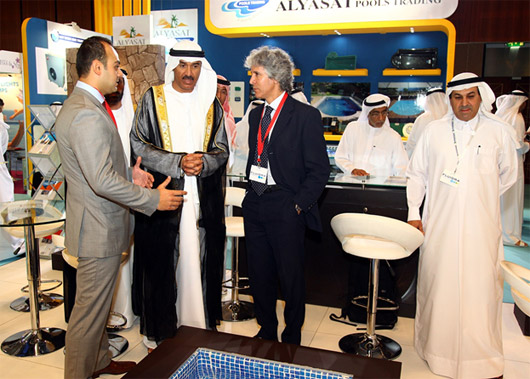 Victor Nehme, MBA – General Manager
"Special thanks to Artaaj team for the great job they have done throughout the show starting from wonderful design to on time build until professional implementation. We were overwhelmed in the special care given by Artaaj at all stages"