The UAE Cancer Congress 2012 took place in Dubai from 11th to 13th October 2012 at The Intercontinental – Dubai Festival City, with the leading pharmaceutical companies of the world showcasing their products and capabilities, where of course, Sanofi-Aventis Groupe was an important and leading participant.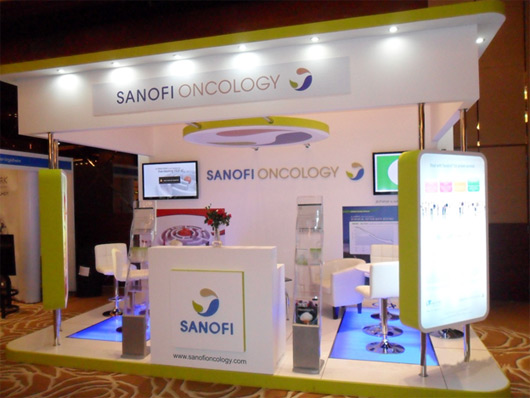 And Artaaj delivered a turnkey project Exhibition Stand Project to Sanofi-Aventis Groupe in just 4 working days! From design to finalization to delivery!
It is said that the agency is only as good as the brief they receive from their client. And the client's brief was nothing less than objective, functional & precise.
The Marketing Team at Sanofi Oncology was absolutely clear on their requirements which supported Artaaj in a big way to match their requirements and show them exactly what they wanted. And that's what they got.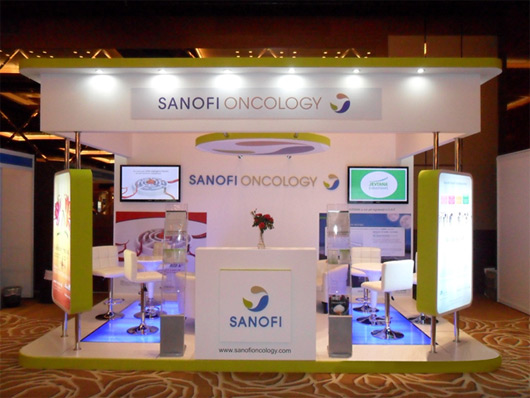 The support and quick clarifications from Sanofi throughout the project cannot be underplayed and was a major reason for the success. The design, estimation and finalization was all completed in 2 working days followed by fabrication & erection in another 2 working days.
Artaaj is proud to have been associated Sanofi Aventis Groupe and works again with Sanofi Oncology on their next project at the Emirates Oncology Conference 2012