Artaaj Events Turns Four!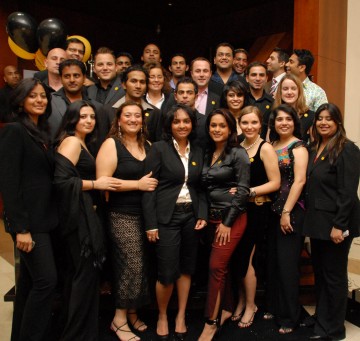 What a fabulous evening! Last week, we celebrated our fourth anniversary at a glittering cocktail party held at Lotus One, at the Dubai International Convention Center.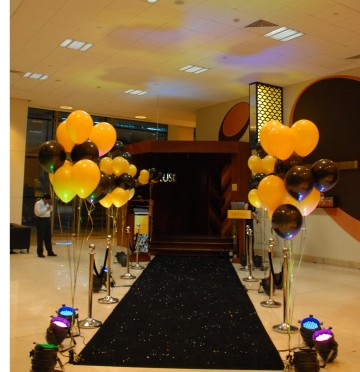 The evening themed "Fresh", featured our signature yellow throughout. The invitations, a funky tin box filled with fresh tasting lemon drops were hand delivered to guests.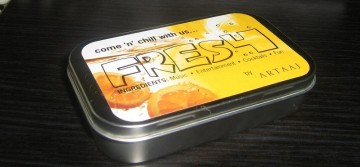 The venue was transformed with inventive décor and lighting – yellow the color of choice with fresh lemons & flowers reinforcing the theme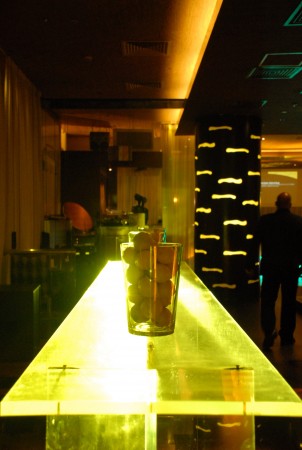 In keeping with the theme, we had commissioned a refreshing original martini cocktail, dubbed the ARTini, a delicious mix of Limon Cello, Absolut Citron and orange bitters, topped with pineapple juice. A non alcoholic version had the exotic flavors of passionfruit & elderberry infused with pineapple. The yellow drinks were served in tall glasses with black straws reflecting brand colours. Hot and cold canapés, carefully selected from a pan asian palette, were circulated among guests, topped off with a round of desserts which included a dark chocolate cake with the Artaaj yellow frosting, adding a festive touch to the menu.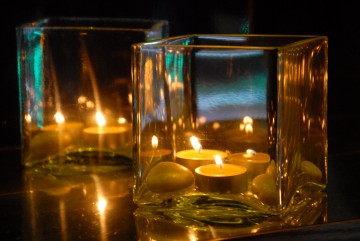 The evening was packed with thrilling entertainment by international dance troupe, Extravadansa – who started off with an intro of So Fresh, So Clean, setting the theme, followed by powerful sequences to popular music.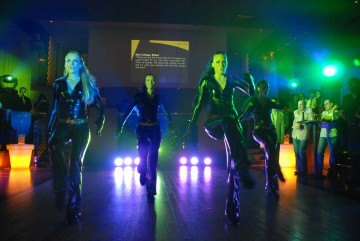 Guests were given the opportunity to win fabulous prizes playing networking games. They had to either find another guest who had the same birthday as theirs or match the card given to them with another to win a day of pampering at the Burj Al Arab, the world's first seven star hotel. A message was coded into the presentation played through the evening on screens at the venue, and those who decoded it were given the chance to win two air tickets to Europe!
We were thrilled to have so many media present, including a television channel. We even had a surprise visit by celebrity model, Marc Robinson and his team of top models from India!
Guests partied late into the night as DJ Elie played foot tapping hits throughout, with guests departing only at 3am.