Last week, Artaaj handled the opening of Karma Kafe, the latest offering from Raymond Visan, founder of the global brand Buddha-Bar at Downtown Burj Dubai's Souk Al Bahar.
The Asian-fusion bistro offers up a gastronomic storm in sushi, Chinese delicacies and Vietnamese delights from head chef Eben Kotze. The dining experience is enhanced by an infusion of DJ Ralph K, legendary Lebanese resident producer of REG Project albums and one of the Middle East's best-loved DJs. With an expert mixologist on hand to craft individual cocktails and mocktails, Karma Kafé is a treat for all the senses.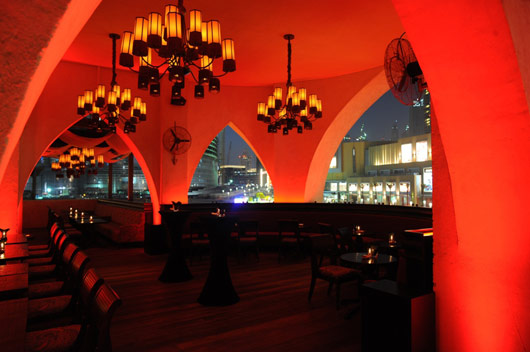 Artaaj provided creative consultancy for the launch, assisting the client with handling their advertising creative and placements as well as a public relations campaign.
On the event management side,  Artaaj also handled the details of the launch event, providing the perfect touches to make the evening special. Hostesses in specially designed ensembles welcomed guests to the exquisitely decorated space, where the decadent lighting, Chinese and Japanese art objects, Khmer statues, decorated wood panels, lush reds and gold, luxurious fabrics and mosaics all come together to create an opulent and refined décor.
As guests sampled the endless delicate flavours on offer, they were entertained by exotic fusion performances featuring ribbon dancers lending an Eastern twist to the evening and a trio of elegant oriental dancers bringing with them the mystical aura of Arabia.
With the hottest guest list in town, grooving beats, not to forget the local paparazzi,  the launch was a night to remember!