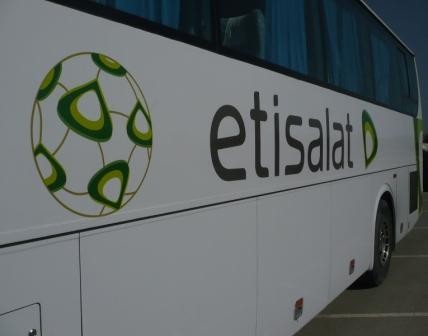 Etisalat, sponsors of the Arabian Cup 2009 held in Oman, recently commissioned Artaaj to manage a special programme for UAE football fans. The key objective was to tap into consumers who are passionate about football by providing them with an exciting experience.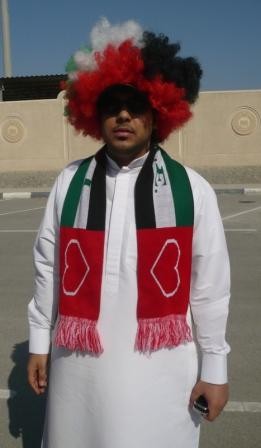 An opportunity was created to transport 450 football fans from the UAE to Oman for each day of the key matches on January 5, 8 and 11 2009.
Luxury coaches that seated 50 people were rented and wrapped with the Etisalat iconic logo to transport the fans. Optimum route plans were arranged and pick up points were opened at various football clubs in six emirates.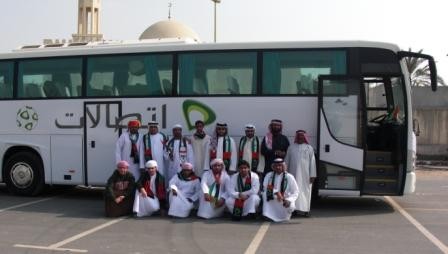 Artaaj organized a turn-key project which included catering lunch in Dubai and dinner in Oman as well as organizing marshalls to accompany the buses, distribute branded scarves, caps and shirts to football fans and assist them at the border.