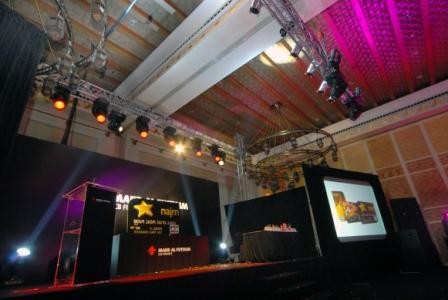 Last week, Artaaj Events organized the launch of the exciting new credit card, Najm JCB, for Majid Al Futtaim JCB Finance: a new joint venture from Majid Al Futtaim Group, ORIX Corporation, an integrated financial services group based in Japan, and JCB International, the international subsidiary of JCB, Japan's only international credit card brand and a major issuer.
Power-packed with major value offers for card holders, one of the benefits of being a Najm JCB shopper are the various retail discounts on offer at MAF outlets like Mall of the Emirates & Deira City Centre.
To highlight the features of the card, shopping bags with gift boxes were displayed at pre-function area. Artaaj was in charge of the RSVP, production, hostesses as well as the grand hydraulic reveal that revealed the card, which was then followed by a light lunch and entertainment.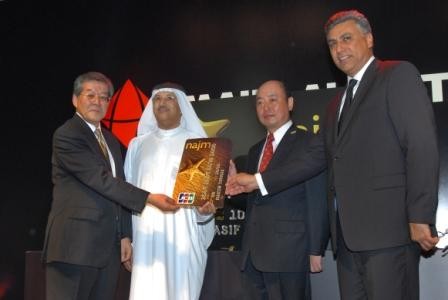 The event was attended by the press and the top management guests from the MAF Group and the ORIX corporate members.