Feathers, hats, floaty dresses, high heels, ties and more abound at the social event of the year as the Artaaj team and their guests put their best foot forward at the Dubai World Cup on the 29th of March.
On arrival at the event, the queue to enter the race area was enough to make the toughest of us wilt… but with great determination, we braved the lines! However, from the moment we stepped into the event, the ground was buzzing with excitement and the energy of all the attendees was contagious.
Every color, style, shape and size were on show at this stylish and prestigious event. The women accessorized from their shoes through to the last feather on their head and the men looked suave in their suits and ties.
With all the team in, we settled in at our own tables in the "Boogie Zone" – the drinks were flowing and we all sat back, on the lookout for the winning horses. Neelam even acted as the unofficial bookie, and some of the lucky ones walked away with very heavy wallets indeed!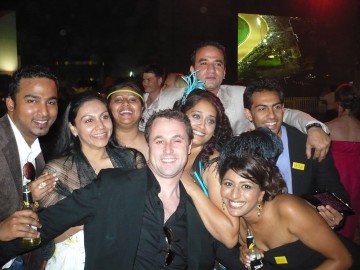 After the last race, the DJ cranked up the music and the team partied on late into the night, ending a fantastic day out on a high note!