It was Eid and it was 4 days of fun at Abu Dhabi Mall!
Abu Dhabi Mall appointed Artaaj as the turnkey agency for this project to ring in the Eid Celebrations. A large variety of Stage Shows, Interactive Entertainment, Games, Roaming Mascots, Stiltwalkers, Magicians & great prizes.
Yes you heard it right – all of this!
The guests were kept enthralled at the mall from 25th to 28th October in the evenings from 6pm to 10pm and the children had a blast playing games on the stage with the MC and winning loads of prizes.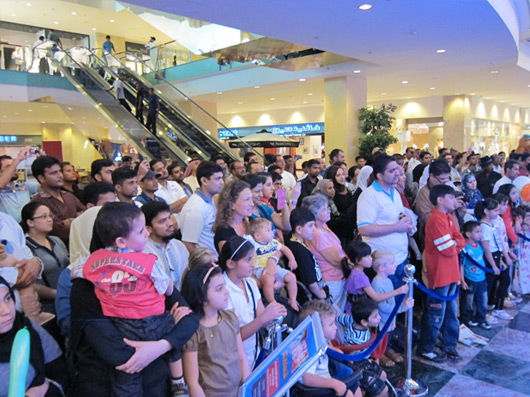 Artaaj's involvement and role played out from the very start, right from conceptualizing the show package, to designing the mall's ATL collateral based on the event & concept, to delivering the concept in reality at the mall