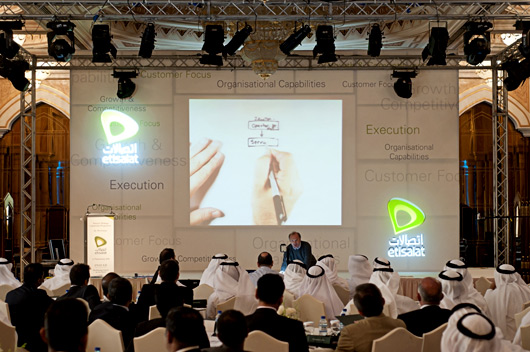 UAE's biggest telecommunication company, Etisalat, appointed Artaaj to organize its event "Telecom Strategy Leadership Programme 2011". The event which took place at Intercontinental Abu Dhabi on 31st May 2011 was attended by the chairmen, CEOs and executives of the company.
The event featured Phil Parker as the main speaker. Phil is INSEAD Business School's resident expert in telecommunications, which also the director of INSEAD's consortium and company-specific program called Telecommunications Strategy and Marketing.
Artaaj was given turn-key management responsibility for the event, right from conceptualizing the theme of the event, to designing all communications. The organizer also brought a sand artist on board to entertain the participants.