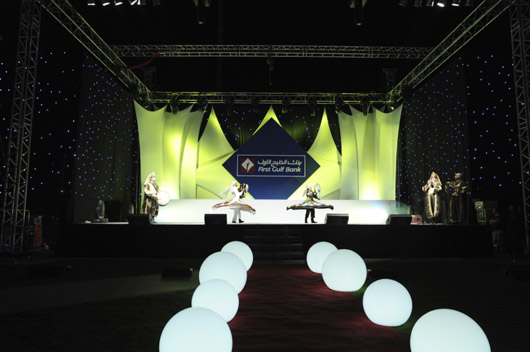 At a glittering event held on the lawns of the shiny new Yas Hotel in Abu Dhabi, Artaaj recently organized the 30th anniversary gala celebration for First Gulf Bank. From a grand stage to a custom choreographed performance, a sparkling reveal of the anniversary logo to a stunning firework show crowning the evening, the Artaaj team pulled out all the stops to produce a breathtaking event for bank staff.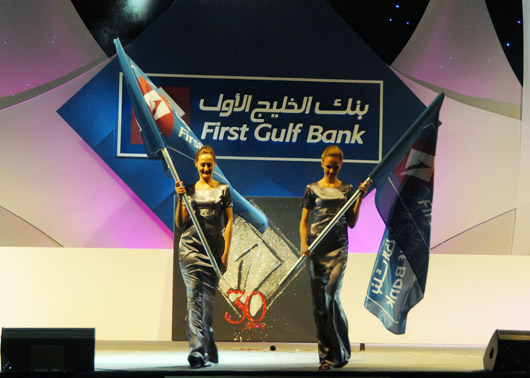 Artaaj was commissioned to provide a turnkey solution for the management of the entire event. Guests were greeted by hostesses in branded wear, whimsical living statues, all set against a backdrop of themed props which lit up in the dark, creating a magical ambience as the sun set over Yas Island. The custom designed stage was elegantly set against a glittering starry backdrop, draped beautifully with clean white lines to set off the colorful lighting effects during the event. A red carpet, dotted with moonlights was placed in front of the stage which had a staircase that changed colour as people approached the stage to take their awards. The technical team fitted the stage with a super truss which was optimally utilized for flying the lighting and sound equipment, as well as some of the entertainment!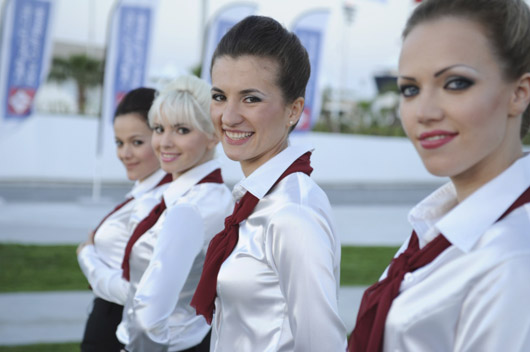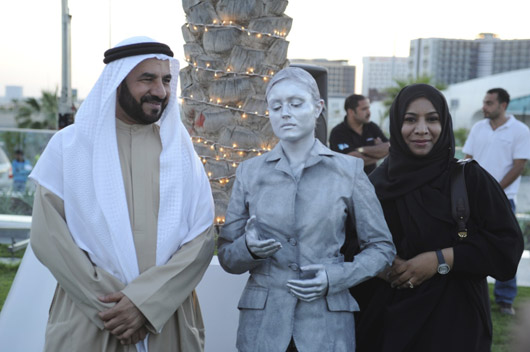 Apart from the event décor and setup, Artaaj scripted and choreographed the entire event, from the presenter's script to the smooth organization of the award ceremony. A cake cutting ceremony with a photo opportunity was included in the event proceedings. A special anniversary logo was revealed by a performance artiste flown in from France showcasing the brand in shimmering glitter. The highlight of the evening was the Global Dance Extravaganza which was custom choreographed to reflect the culturally diverse FGB team. An ensemble of 66 performers were led by the show director to produce high energy entertainment from Tunisia, Ireland, Africa and Lebanon to wow the audience. All the performers then took to the stage in a final burst of entertainment as aerialists flew down from the sky waving huge First Gulf Bank flags while performers on stage dispersed into the audience, followed by a celebratory fire-works display.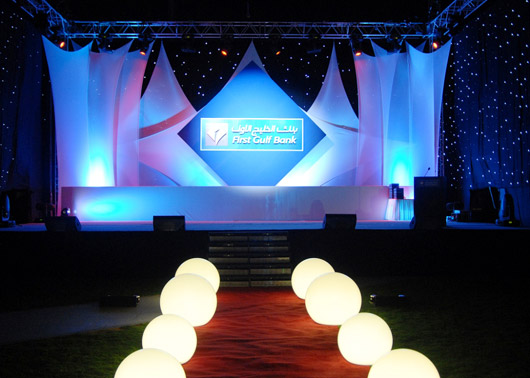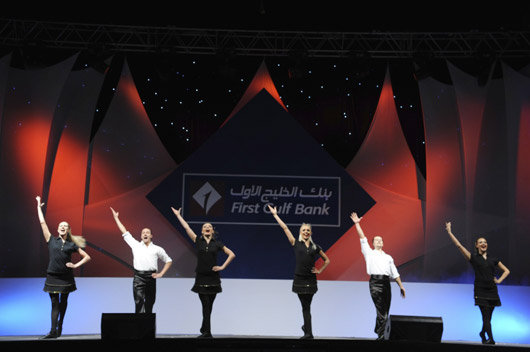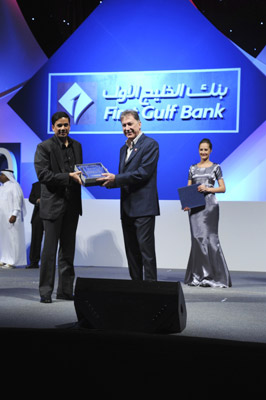 Guests had a wonderful time and left with beautiful memories of a wonderful celebration that both commemorated First Gulf Bank's thirtieth year, as well as heralded a bright future for the institution.