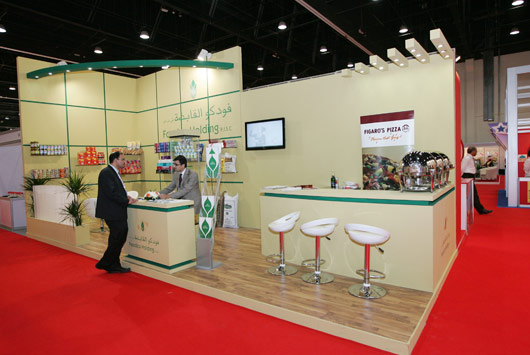 Continuing addition to its successful exhibition portfolios, Artaaj was appointed for organizing Foodco Holding's participation in the first SIAL Middle East exhibition Exhibition in Abu Dhabi, November 22-24, 2010, being held for first time in the region.  Foodco Holding, as one of the biggest corporations in fooddistributors of  industry which owns a selection of big world's leading food brands, took part in the exhibition to penetrate new business market segments, and increase the brand exposure  opportunities as well as discovering fresh innovations.
The SIAL Middle East 2010 has been part of the SIAL network series of exhibitions which are presently held in Paris, Shanghai, Montreal and Buenos Aires. The show was attended by over 10,000 industry professionals from 77 countries. The UAE's biggest event in food industry which was launched in Paris in 1964 brought together professionals involved in food products trading, services, and equipment to explore new ideas.
Artaaj developed special the concept and design for Foodco Holding's exhibition stand. It successfully presented projected the company's corporate branding and key messages.