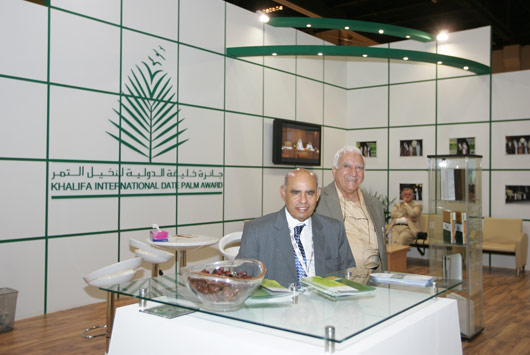 Based on our exclusive exhibition design combined with unique concepts, Artaaj was appointed for organizing Khalifa International Date Palm Award (KIDPA)'s participation in the Fourth International Date Palm Festival in Abu Dhabi, November 22-27, 2010. KIDPA, which is under the patronage of His Highness Sheikh Khalifa Bin Zayed Al Nahyan, President of the UAE (May God Protect Him), was targeting a wider audience for the award.  Providing a happy merging of corporate environment and a family-day ambience, Artaaj provided a cutting edge stand with customized parts which rendered KIDPA's concepts faithfully and helped meet their goals.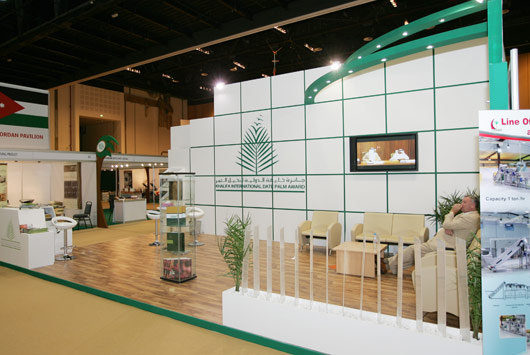 The stand showcased snapshots of the first two editions of the Khalifa International Date Palm Award functions which were held in March 2008 and March 2009. A wide range of KIDPA collaterals such as quarterly magazines, complimentary boxes of dates to all visitors were distributed at the KIDPA stand, attracting a large number of visitors.
The Fourth International Date Palm Festival was held in appreciation of the iconic tree which has been an important part of daily life and culture in the region.  The event displayed hundreds of date varieties grown around the region. It also hosted culture shows, movies, tasting and dissemination of date recipes and many more activities which kept the visitors engaged.
His Highness Sheikh Mansour Bin Zayed Al Nayhan, Deputy Prime Minister of the UAE, Minister of Presidential Affairs, and Chairman of the Abu Dhabi Food Control Authority inaugurated the festival.