Big Boys Toys 2011 to Unveil Uber-Sexy Pool Table from France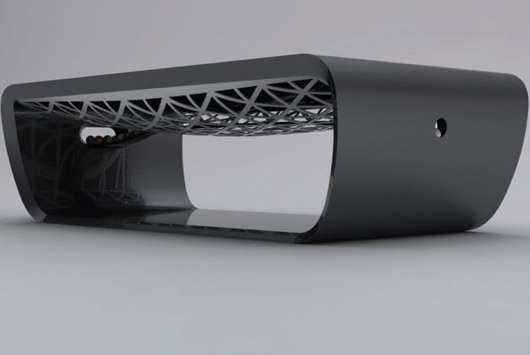 Billiard Toulet, a legendary pool table producer from France which has been in the business since 1857, is presenting BlackLight, an uber-sexy pool table, in the upcoming Big Boys Toys supershow during 16-19 March 2011, at ADNEC, Abu Dhabi.  Combining luxury design and quality build, the company is targeting high-net-worth consumers who seek both optimum functional and elegance aspects of a product.
The BlackLight is developed on a high quality monobloc ground slate, with a blend of metal and resin body. Not only providing great experience of playing billiards, the innovative pool table can be turned into a poker table. Adding exceptional features to meet consumers' satisfaction, BlackLight is equipped with high quality Atoa audio system with a port that can plug-in MP3 players. Supporting the audio, a DiscoLight system is available which synchronizes the built-in lights with the music being played.
Billiard Toulet offers two versions of BlackLight, standard and luxury. More than 30 different colours are available for consumers to choose. It allows consumers to customize the table to meet their preferences.