Big Boys Toys Super Show Closes Successfully
The Artaaj team recently closed a successful weekend at the Big Boys Toys Super Show, held from 30th April to 2nd May at the Abu Dhabi National Exhibition Center. With high praise from royalty and dignitaries, the show was visited by HH Sheikh Mansour bin Zayed al Nahyan, UAE's Deputy Prime Minister, HH Sheikh Hamdan bin Mubarak al Nahyan, Minister of Higher Education, and many other VIPs. The event drew appreciation from exhibitors and visitors alike, who all thought the concept creative and innovative. With an 86% re-booking ratio, the exhibitors were very pleased with the response, and felt that the UAE was an ideal market for such an event.
On the heels of an extensive 360 degree marketing and PR campaign with over 100million impressions, the opening day saw the Artaaj convoy of yellow vehicles arriving in Abu Dhabi in style. Spread over 17,300 sqm of three exhibition halls, the convention foyer was a mass of bright yellow with the Big Boys Toys Super Show signage lighting up the area. Over 300 people comprising the Big Boys Toys Super Show Crew, also in yellow, including performers, technical staff, supervisors and ushers, were on standby to receive our guests. Inside, the show covered seven zones: Ride, Drive, Off Road, Marine, Aviation, Lifestyle and Wired, with exhibitors showcasing new and innovative products from the world over, from shiny choppers to speedboats. The highlights of the show were the Maxximus G Force, the fastest car in the world and the Heat, the celebrity mobile mansion used by Hollywood heavyweights like Will Smith and Vin Diesel. The show was packed with interactive features such as the Abu Dhabi International 9 Ball Tournament, Airsoft and Paintball Challenge, the Music Lounge featuring over 30 hours of music. With products from AED 500 to AED 14 million on display, the show had something for everyone.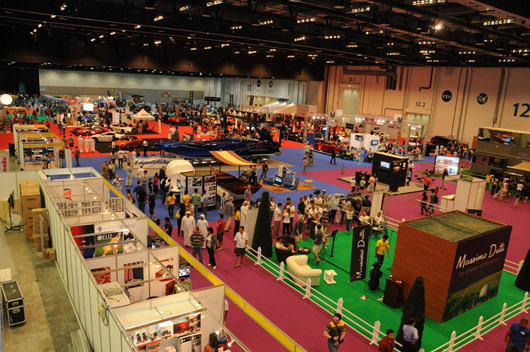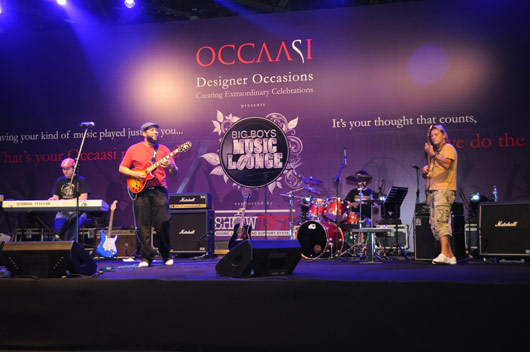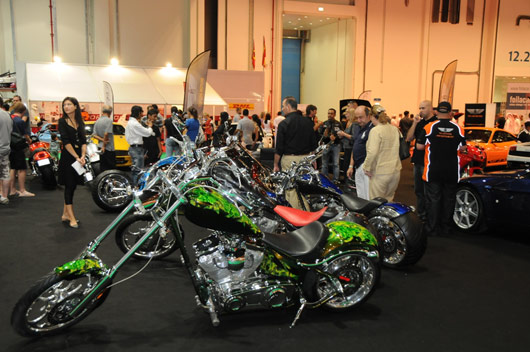 More than 16,000 visitors passed through the gates over the three show days. With more than AED 75,000 worth of prizes up for grabs at registration and within the show, the many activities kept them entertained through their visit. "Cool", "Fun" and "Amazing" were heard throughout the show, with visitors enjoying the latest technology and never-seen-before gadgets on display at the show. Ron Anderson from Anderson Mobile Estates remarked, "I am ecstatically pleased with the quality of the show, how the show is ran, quality of people coming in here, the job Artaaj has done in promoting this product. The Big Boys Toys exhibition has just been fantastic for me." With accolades and upgrades in plenty, the team is looking forward to a bigger and better show in 2010. As per Biju Jayaraaj, CEO, "2009 was just a trailer, the show is yet to begin!"