Virtual Fly Flight Simulator is coming to Big Boys Toys 2012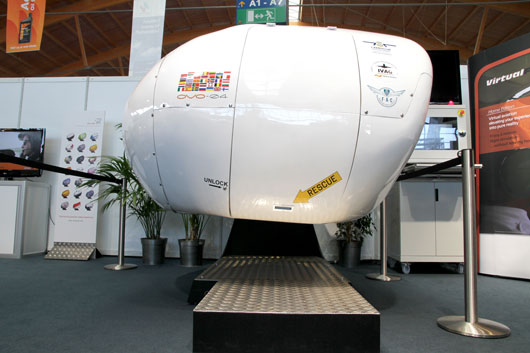 The Virtual Fly OVO-04 full flight simulator, available in the GCC exclusively from the Kuwait Flight Simulation Center, will give you both entertainment and aviation learning. It is a closed cockpit simulator available in the following models: Generic, Cessna 172, Mooney and Piper Seneca.
This simulator has both analogue and digital indicators and is set with Garming 1000 for added visual and instrumental flights. It is perfectly equipped with all the command controls, automatic pilot and switches for all the systems on the flight plan. It is easy to install and use – just plug and play! It also has a low power usage which is only equivalent to 3 computers.