BP launches new Visco packaging
This past week Artaaj was commissioned by BP Middle East to organize a grand unveiling for their new product packaging. The event was managed end to end by Artaaj.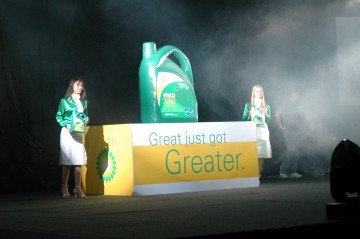 Artaaj trained hostesses dressed in green and white, ushered the 200 guests into the ballroom of Jumeirah Beach Hotel. Curtain raisers and a hydraulic system created a dramatic stage climax and unveil.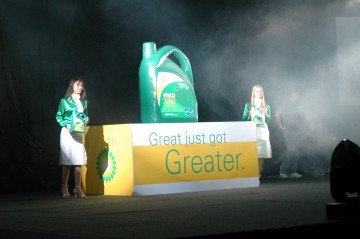 The evening ended with specially choreographed dances from international dance troupe Extravadansa.