BPG Werks offroad vehicles are joining Big Boys Toys 2012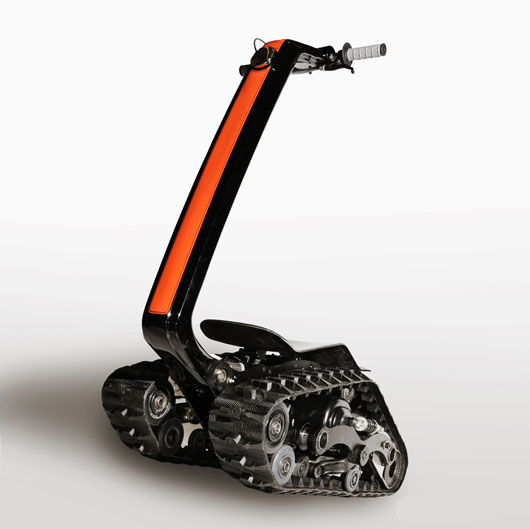 BPG Werks presents the DTV Shredder or "Dual Tracked Vehicle" – a gnarly, robust off-road vehicle that can make the outdoors your terrain park. The two aggressive tank-treads, skateboard trucks and powerful 4-stroke engine make it capable of traveling on snow, sand, trails and even mountainsides at high speeds.
The DTV Shredder is already demanding the attention from people ranging from extreme sport athletes and fire mitigation works to recreational riders and gadget enthusiasts. The DTV Shredder is the first year round, all-terrain vehicle that fits in the trunk of your car! With a top speed of more than 30 mph, the outdoors becomes your personal playground.