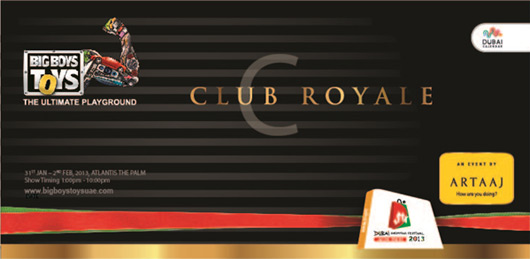 Club Royale is an exclusive opportunity for you and your guests to relax and re-group before heading back into the world of cutting edge consumer innovation. With more than 100 world-wide technology creators setting up to demonstrate the future of technology you can relax, dine and be entertained before and after you experience, play and enjoy.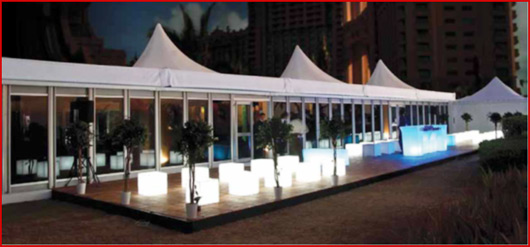 From entertaining family and friends to colleagues we have the package that suits you.
Exclusive benefits include
• Fast-track valet parking service
• Dedicated Club Royale welcome desk
• Free-flowing complimentary food and beverage
• Dedicated hostess for each Club Royale table of ten
• Live entertainment
• Branding of corporate tables
Included entry into the AED 1,000,000 Cash – Big Boy Mega Raffle
The Middle East is at the forefront of design, Big Boys toys brings the technology to your door step. From jaw dropping cars and bikes that make concept vehicles look out-dated, marine vehicles, aerial vehicles and day to day products that are anything but day to day. This show is designed to overload your senses… take advantage of the Club Royale and take your time in discovering what the future has brought to you today.
Visit the Ultimate Luxury Lifestyle Event in style
Book today – Call 050 240 340 9 or Visithttp://www.bigboystoysuae.com/downloads/BIG_BOYS_ROYALE_LOUNGE7.pdf