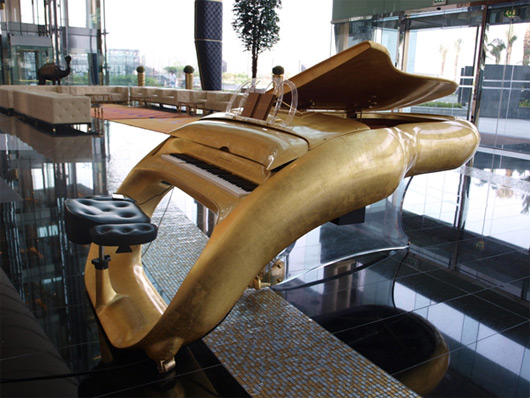 Welcome to the world of Galaxy Piano, a symbol of luxury and style, enhancing lifestyle in hundreds of deluxe hotels, high end shopping destinations and affluent homes in every corner of the globe. Galaxy Piano aspires to provide its customers with not only an instrument that produces beautiful music but which is also a pleasure on the eye. Assembled in Dubai, Galaxy Piano combines the age-old traditions of German piano workmanship and modern technology.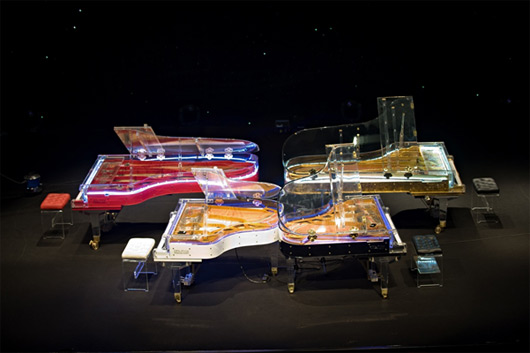 Our unique transparent and lighting design provides a visual delight which can complement any interior décor. Customizable to any colour, the instrument becomes a piece of art. It can even be gold-plated. Each element within the instrument is of the highest quality from the Bose speaker system to the German strings and sound board. The ISPS (Intelligent Self Playing System) is standard in every piano.
Galaxy Piano.com specializes in outstanding designs. Apart from our standard acrylic glass pianos, we can fulfil the specifications of each individual customer. One of the examples is our 24k gold plated 3.08 meter concert grand piano with an automated fallboard made of high quality fiberglass. The pianos can be accessorized with a variety of precious ornaments like Austrian Swarovski crystals, a unique modern twist to classic musical instruments.
Contact Us :
GALAXYPIANO.COM
P.O Box 282277 Dubai UAE
Tel: + 971 55 349 8590
Email: info@galaxypiano.com
Website: www.galaxypiano.com