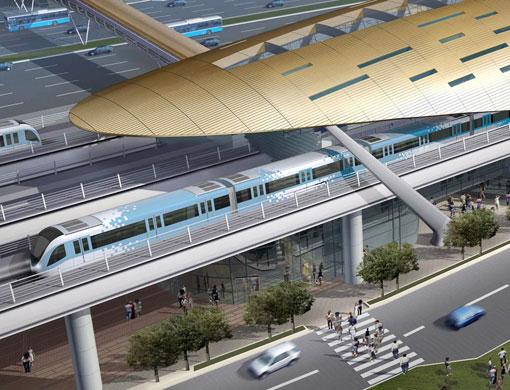 Click here to view presentation
On the eve of the launch of Dubai metro, we join the growing excitement in the city! Earlier this year, our team put together a few creative ideas and concepts for the grand opening ceremony. In putting together a concept befitting the launch of the first metro project in the region, the creative strategy called for a visual exercise of imagining the headlines and photo captions that would appear on the very next day – what was the image that Dubai would like to release to the world accompanying a landmark event? How would the residents and citizens celebrate the arrival of the metro? How would we handle the VIP ceremonies tastefully and creatively?
 After days of brainstorming and putting together a skeleton of the launch, the operations team got to work researching the wild possibilities that the creative team had come up with! With a few things left back on the cutting room floor, ideas that made the final edition included: commissioning a custom entertainment spectacle by a European entertainment specialist; a firework display running from one end of the line to the other by the world's premier pyrotechnics expert; a holographic simultaneous opening of metro stations; city wide projections on landmark buildings; commemorative exhibitions.
As we welcome the Dubai Metro, it's our pleasure to share our launch concepts here –
click to download
 or
view slideshow
. If you like the ideas or are planning a launch event, do let us know, we welcome your feedback!