Dynamic Korea!
Artaaj was appointed as an exhibition stand builder for the Korean Pavilion at ARABLAB 2007 held at Hall 5 & 6, Dubai International Exhibition Centre (11th – 14th February 2007).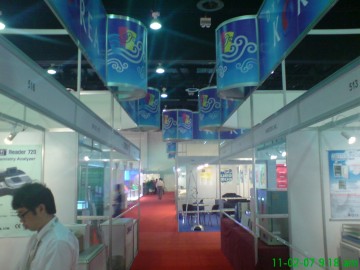 There were 10 different exhibitors from Korea participating in this specialized exhibition under the umbrealla of KOREA SCIENTIFIC INSTRUMENTS INDUSTRY COOPERATIVES which comprised of 156 square meters.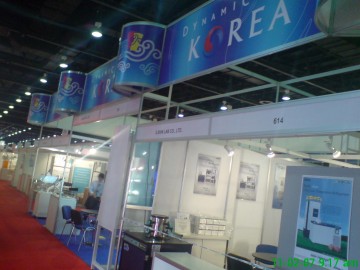 BLUE was the main theme color for the exhibition and uniformed pylon made of transparent acrylic was used to separate the individual stands within the common exhibition area. Traditional motif and prominent signage banners loomed up to 4.5-meter as main signage to give maximum exposure.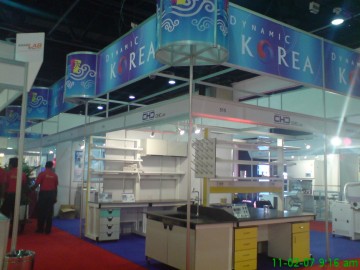 Handling the logistic and various requirements from 10 different companies during the preparation and set up period was both a challenging as well as rewarding experience