Artaaj Launches BubbleDeck in the Middle East.
If there ever was an example that our line of business is truly unique, one doesn't have to look any further than our latest event, organized for Audeo Maxima, the Middle East launch of Bubbledeck® technology, which is a unique patented system which radically improves building design & performance while reducing the overall cost.
Jargon? Yes indeed! Have we handled an event for the building industry before? Not at all. This is just another example of the "Artaaj Event Technology" where we apply a systematic process to organizing an event to success.
The event started with a show by world renowned German acrobat 'Jens', focusing on the flexibility of product, albeit the strong emphasis on inner strength. His lithe moves mirrored product lightness, and finesse as well as safety. The décor reflected the green colour of the BubbleDeck logo, with the color white accenting the stage.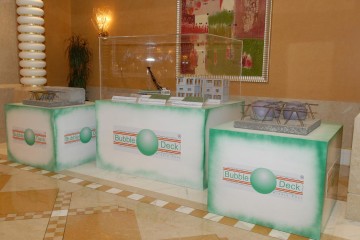 A display area showing various stages of BubbleDeck production was created to demonstrate the use of the product. The stage backdrop was the BubbleDeck logo, with the product model and logo on either side.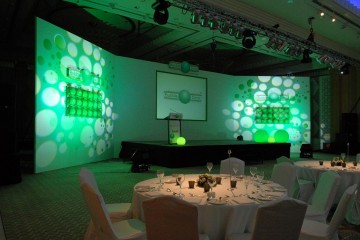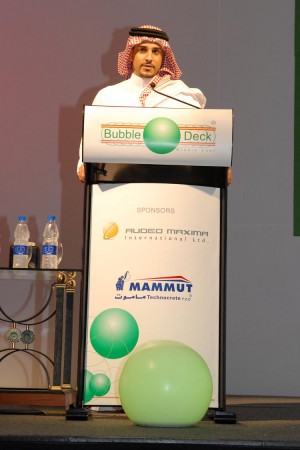 Mr. Fahad F. Bubshait, CEO, BubbleDeck ME made the introductory address and Mr. Paul Harding, MD, BubbleDeck UK, explained the technical aspects of the product. Guests were surprised to meet the inventor of the system, Jorgen Breuning, who had graced the event with his presence. This was followed by a DVD presentation, followed by the Q&A session with guests participating in an animated discussion.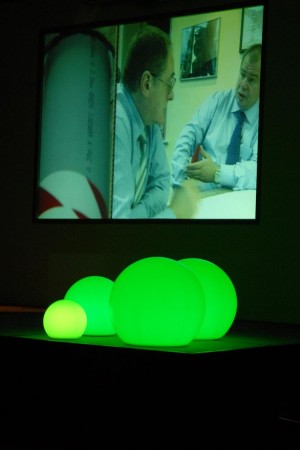 Artaaj managed the invitation process, creating a qualified database of 700 decisionmakers for the client.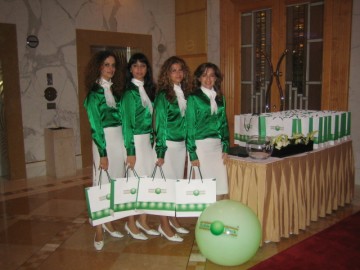 The giveaways – (goodies bag) had a laser pointer/torch/pen, a brochure and a DVD on BubbleDeck ME. The media attended and had interviews with Mr. Fahad. Centre table flower arrangements, all-round décor, beautiful, gracious hostesses with their matching livery, invitation design, brochure design, bag of goodies, the MC of the show and the entertainment, all were Artaaj-ed there. A stylish event for a great product. No wonder, Farima and Molin were beaming from end to end in a "constructive" sort of way. Great work 'Team Artaaj'!