ARY Digital Network (pioneer in Pakistani media and broadcasting industry)  launched Newsweek in the Middle East with a luxurious event planned by Artaaj. Newsweek is an American weekly founded in 1933 and is the second-largest news weekly magazine in the U.S.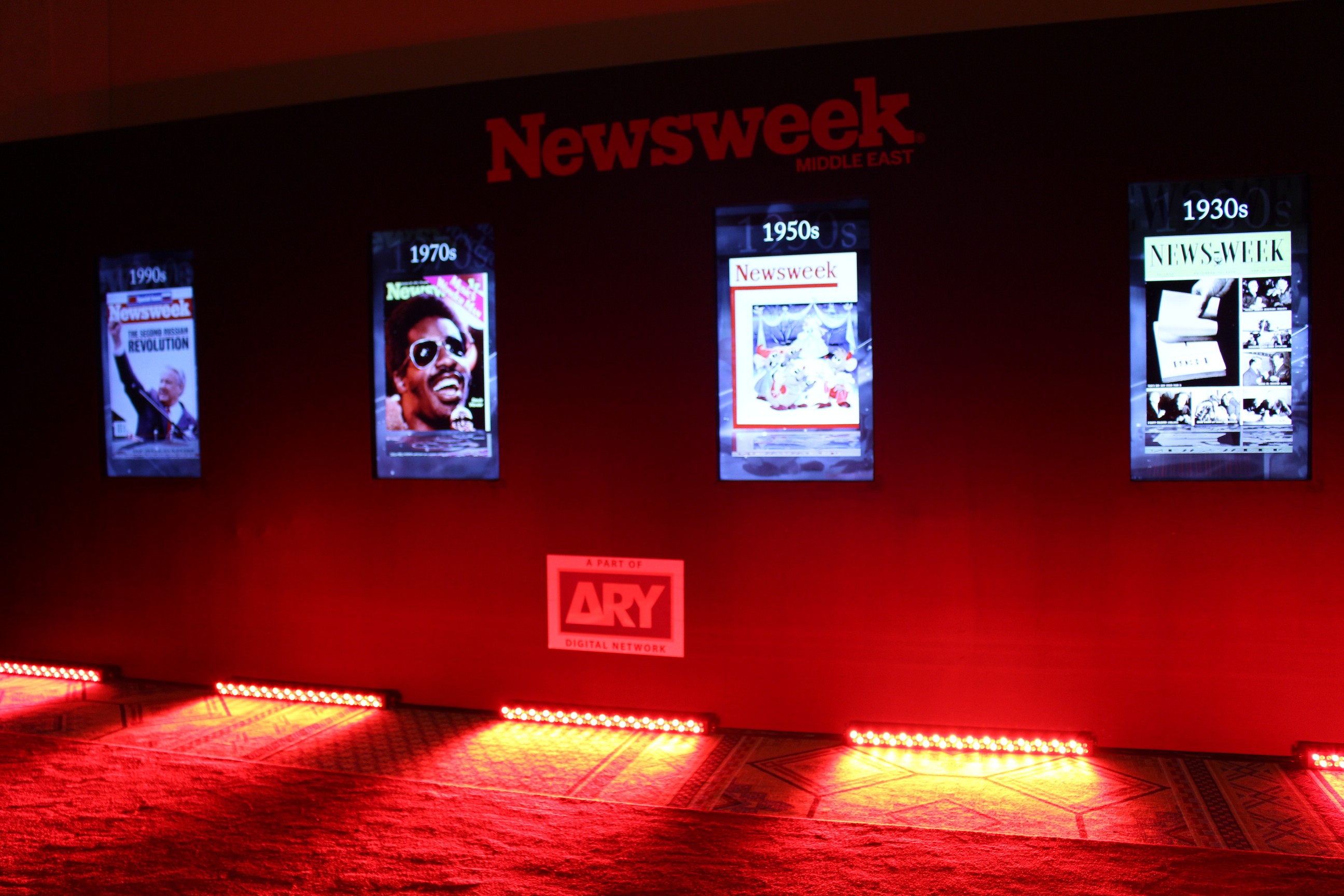 A unique event experience was executed with an array of elements which included a history tunnel which narrated the timeline of the magazine since its inception.  The stage set up had a screen with a backdrop that had the Newsweek logo 3D cutout enhanced with a lit edge.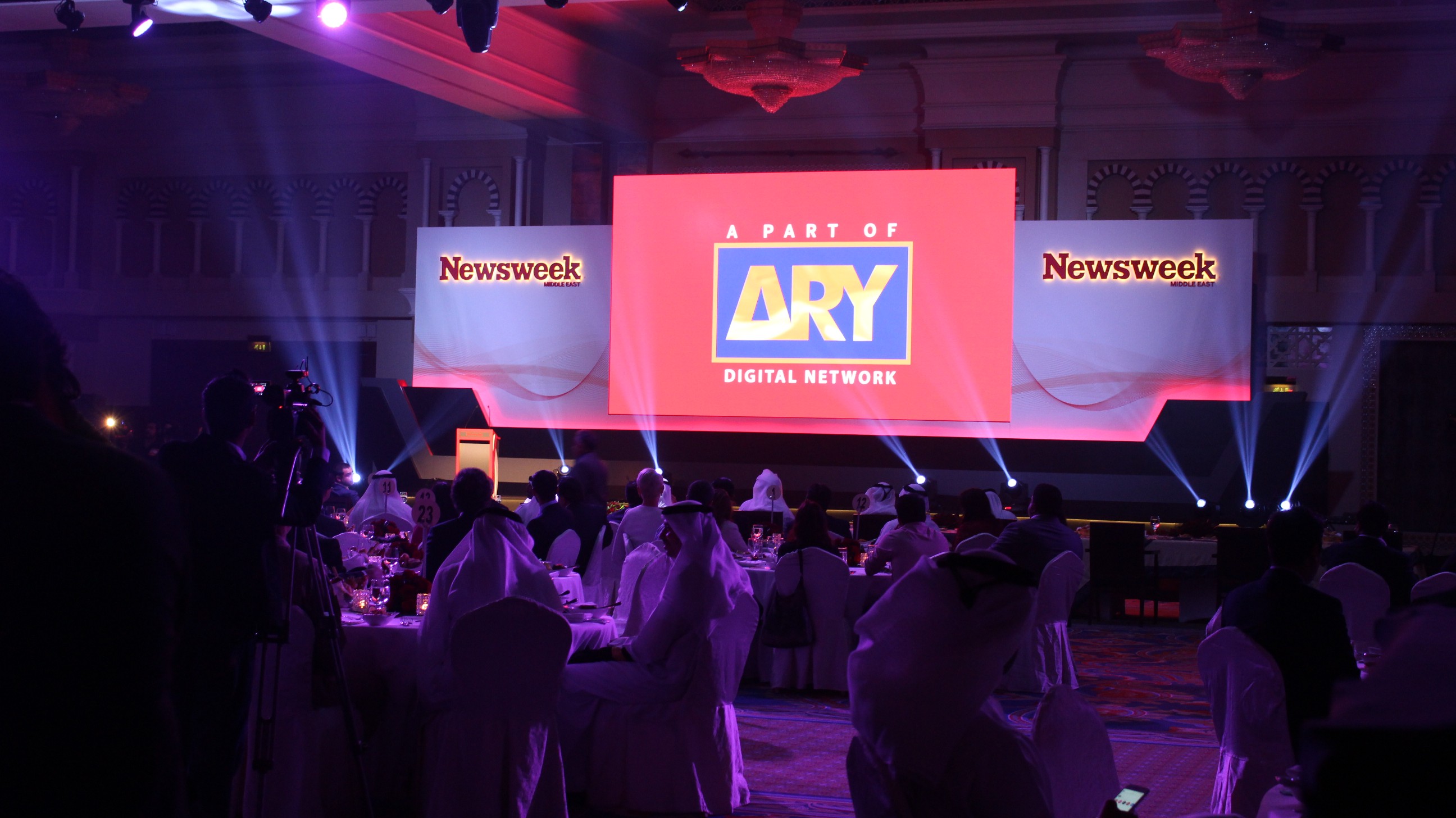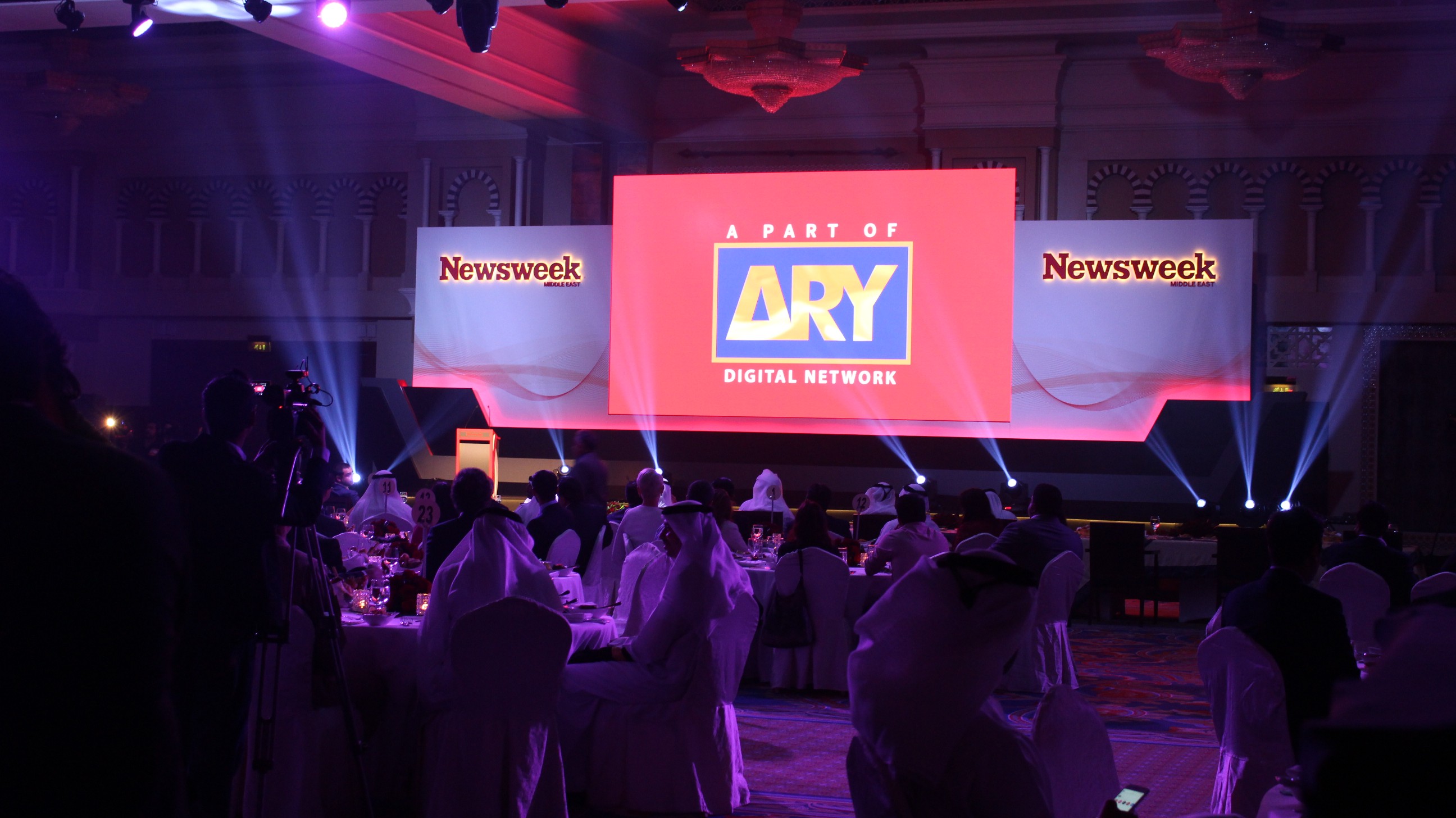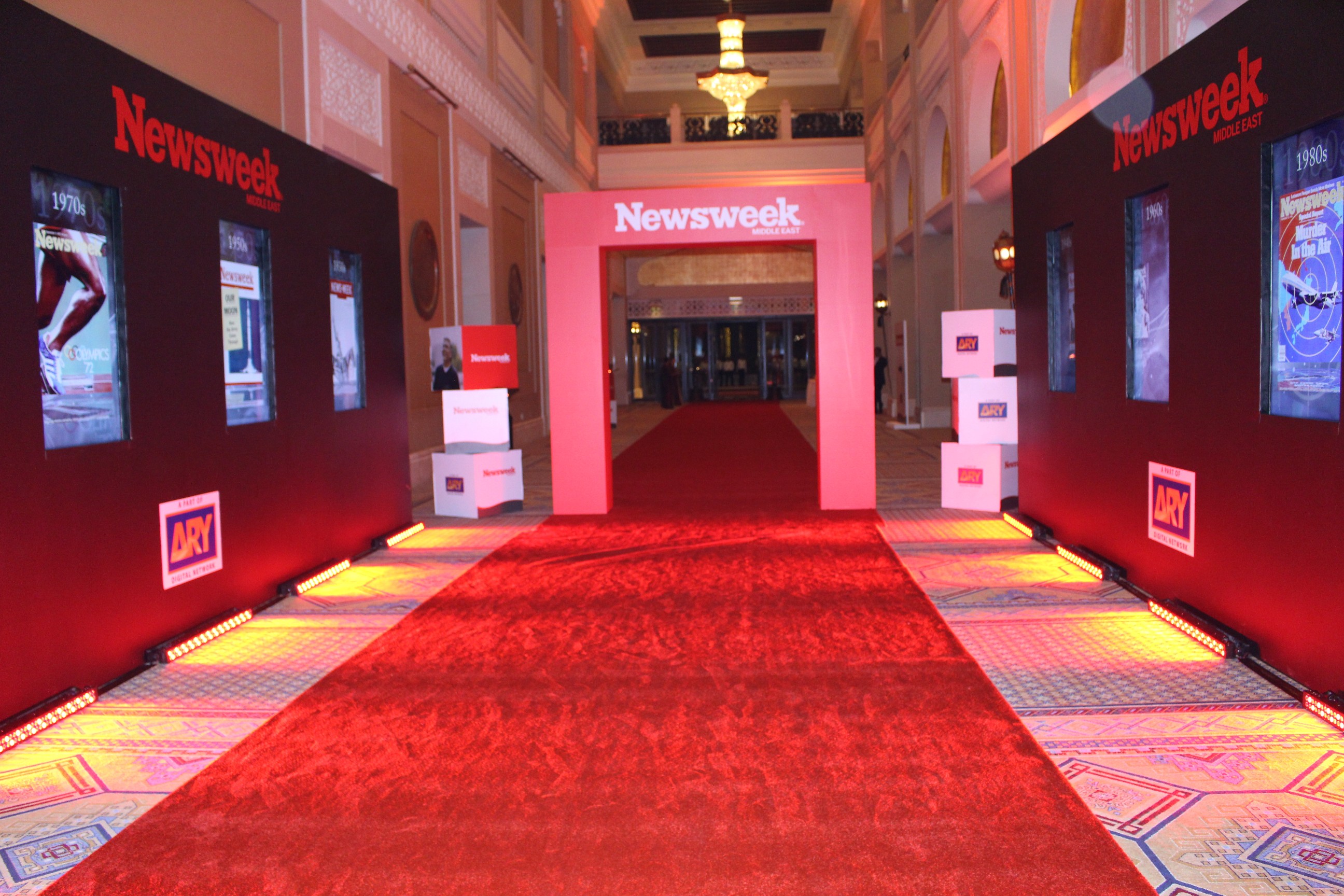 The event was attended by HH Sheikh Nahyan Bin Mubarak Al Nahyan, HH Sheikh Mansour Bin Mohammed Bin Rashid Al Maktoum and other VIP guests.