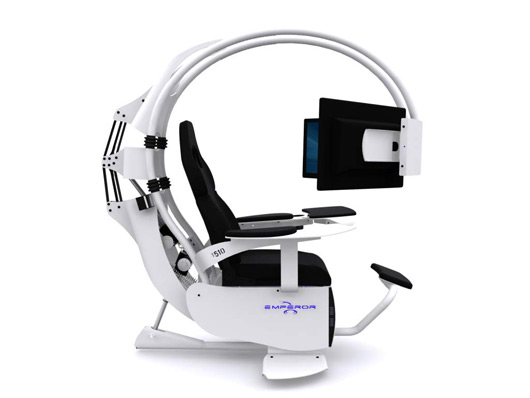 Emperor 1510 and Emperor 200 are ergonomically, functionally and aesthetically superior workstations produced by MWE Lab who are designers, manufacturers and marketers of the highly innovative Emperor line of computer workstations. Based in Quebec City, Quebec, Canada, MWE Lab markets these to individuals and companies in the technology, engineering, multimedia, medical, military, science and gaming industries.
Its partner company NovelQuest Enterprises is also the exclusive distributor of Mindball for the Middle East. Mindball is an absolutely unique interactive game where the participants control a ball with their brain waves. Mindball is used for training or entertainment purposes.
The exclusive Emperor 1510 and Mindball shall be on display at the 2012 Big Boys Toys Dubai for visitors to see and experience.