Artaaj was commissioned by "FAM Properties", UAE's leading real estate company dealing in apartments, villas, townhouses, plots and commercial properties, to build their stand of 60 sqm, at Cityscape Global Dubai in September 2015, at the most successful and dynamic platform for all real estate businesses from across the globe.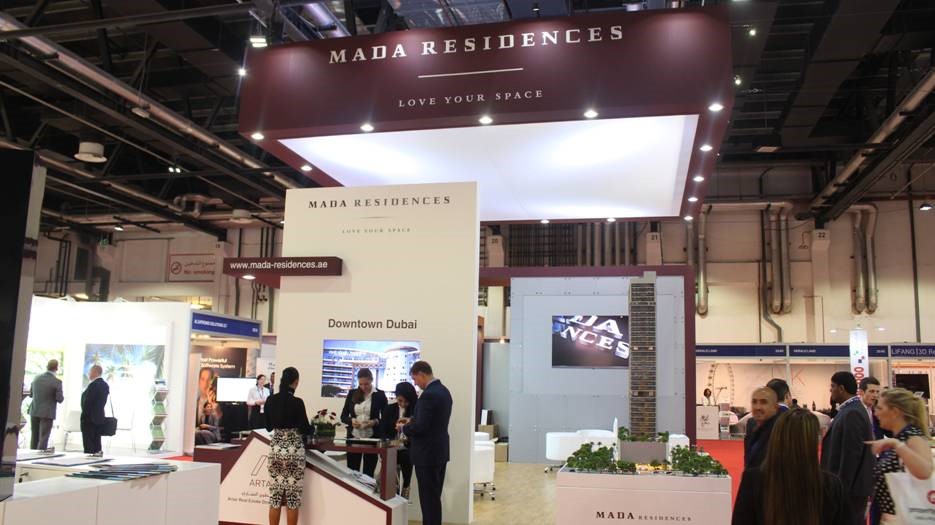 Design elements included a hanging structure with a special fabric lit ceiling, an extra wide screen for looped corporate videos and a custom designed reception stand modelled after the conical shape of the logo.
The stand also had a core meeting area with the look and feel of their properties with elements such as light boxes, lamps and parquet flooring.