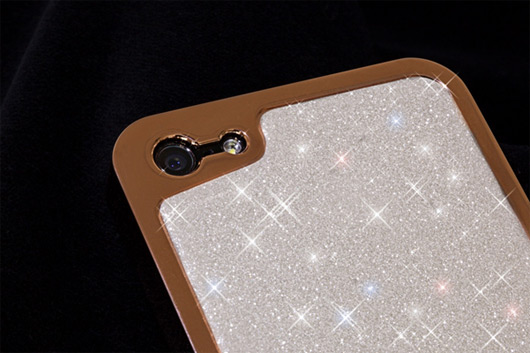 Art of Diamond is a unique new process that turns everyday objects into priceless works of art. Created by innovative Swiss company, Luxury Refinish, the world leader in lacquering and resurfacing techniques, the patented Art of Diamond coating process uses real diamonds (not crystals, diamond dust or metal pigments) to create show-stopping, one of a kind treasures out of everything from mobile phones and interiors to private jets.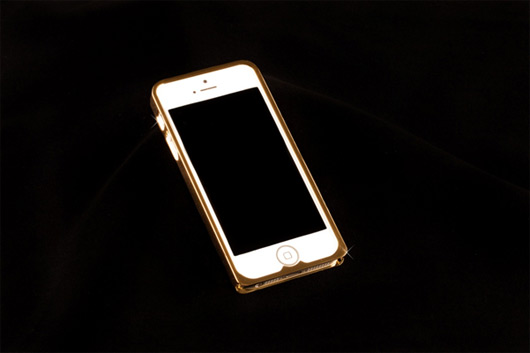 The revolutionary, patented process utilizes rough, natural diamonds which are smaller than 500 µm in size, which are then coated by a protective clear varnish to ensure that the objects are suitable for everyday use. As with any purchase of a genuine diamond, all Art of Diamond products come with a diamond authenticity certificate.
At Big Boys Toys, Luxury Refinish will be unveiling a stunning diamond-encrusted cover for the iPhone 5 mobile phone. An extraordinarily beautiful fusion between the finest jewellery and cutting edge technology, this diamond and gold adorned work of art is destined to become a must-have for the Middle East's fashionable and affluent VIPs, limited to ONLY 10 Pieces Worldwide which can be purchased at the Exhibition (priced at AED 84'999).
Big Boys Toys will also see the launch of a top secret, exclusive world first for Art of Diamonds. Guaranteed to impress the region's most high profile consumers and connoisseurs of luxury, the show-stopping, one-of-a-kind creation will demonstrate to consumers one of the most incredible ways that Luxury Refinish can utilize the Art of Diamond process, with spectacular results.
Luxury Refinish will be presenting the Art of Diamond on stand 1410 at the Big Boys Toys exhibition, between January 31 and February 2. For further information, media opportunities, and to experience the limitless range of possibilities for the Art of Diamond first hand, contact zoe@theprclinic.ae, +971 50 346 3695.